Napa Valley is iconic for its quintessential vineyards and gorgeous weather. However, the communities in Wine Country are standout as well. The neighborhoods in Napa Valley are safe and the neighbors are friendly, making Napa Valley one of the best places to live in California.

If you're planning on making the move to elegant Napa Valley, you're probably wondering which area is right for you. This guide has got you covered on the most welcoming communities and beautiful homes in charming Napa Valley.

American Canyon
Located at the southern tip of Napa Valley, American Canyon is a great place for families to live the California lifestyle. The town was incorporated in 1922 and has a population of about 20,000 people.

The residential area of American Canyon is young yet affluent. There are a few subdivisions in the town, all of which have a casual vibe and many of which are gated. Some of the best neighborhoods include Colins, Lombard, and Lowell.

Although American Canyon has become more commercial over the years, the town is still filled with wetlands and waterways. Immerse yourself in nature as you hike the Newell Open Space Preserve or Napa River Bay Trail. Or, play a round of golf at the renowned Chardonnay Golf Club or Eagle Vines Golf Club.

American Canyon is also an ideal location to explore California. For one, it is the gateway to Wine Country and all of the wineries and restaurants in the area. It is also easy to get to San Francisco from American Canyon. The town is the closest to the Bay Ferry in Vallejo, which makes traveling throughout the state much more affordable.

For those with children, nearby family-friendly attractions include Six Flags Discovery Kingdom and the Jelly Belly Factory. The elementary, middle, and high schools in American Canyon are all highly-rated as well.

If you're looking for a central hub to experience all of California, American Canyon is the spot.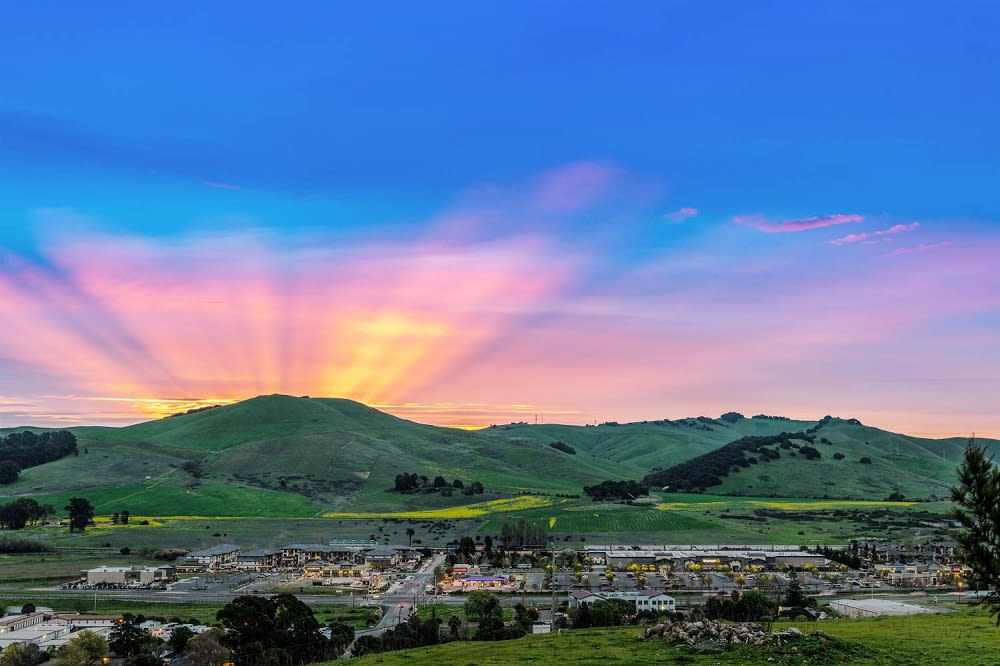 Credit: Visit Napa Valley


Calistoga
For a flawless blend of rustic and refined, look no further than Calistoga. Situated on Napa Valleys' northernmost tip, this California town has a little over 5,000 residents. Calistoga is also conveniently located for day trips to Sacramento and the Bay Area.

Residents of Calistoga are known for their generosity and hospitality. The community is one of the safest in the entire Golden State as well. In regards to education, Calistoga has three public schools that serve kids grades K-12 as well as preschoolers.

Calistoga is abundant with geothermal hot springs and mineral-rich waters, making it a prime spa destination. Melt your stress away in a mud bath at Indian Springs Spa or soak in a soothing herbal bath at Golden Haven Hot Springs. The Old Faithful Geyser of California is located in Calistoga, too! Regular eruptions take place every 15 to 30 minutes, which has made the geyser quite accurate in predicting earthquakes.

If you want the traditional Wine Country experience, grab a bite to eat at Solbar then head to the Chateau Montelena for a wine tasting. For a true Tuscan adventure, visit the Castello di Amorosa, which is a magnificent winery set in a medieval-style castle.

Calistoga's classic yet outdoorsy atmosphere makes living in this small town a dream.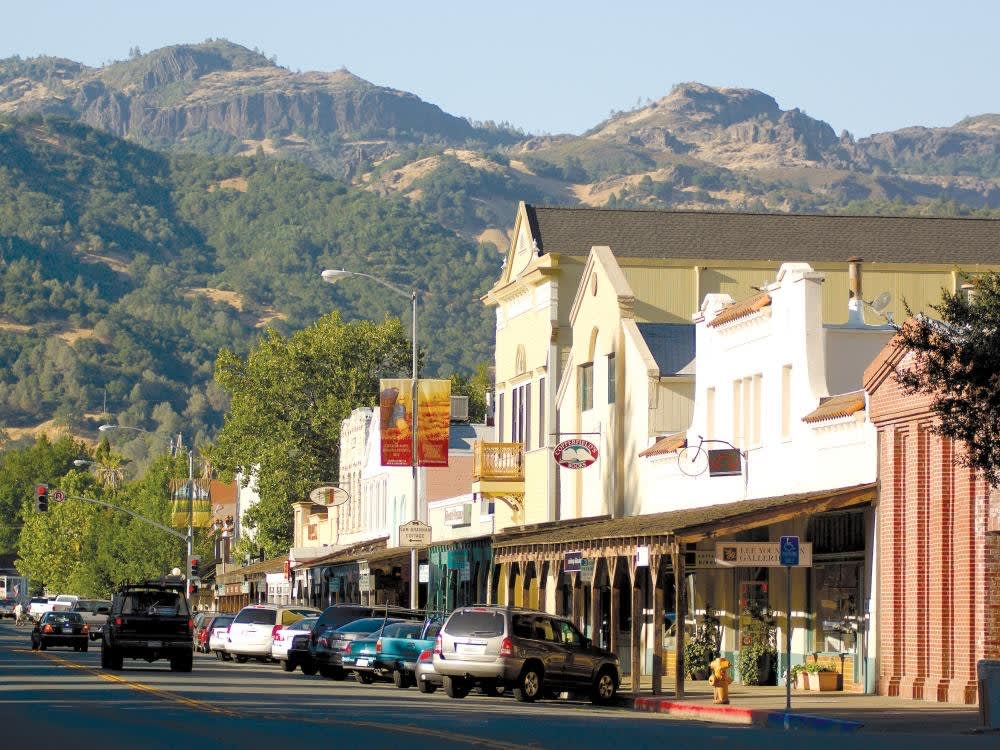 Credit: Visit Napa Valley


Napa
Dating back to the 1840s, Napa is vibrant and stylish. This community is the largest town in all of Napa Valley, with about 79,000 residents. Napa is always bursting with exciting things to do and has an abundance of communities to choose from.

There are around 26 neighborhoods in Napa, each with its specific attractive features. Browns Valley is ideal for families, while Westwood is the most affordable. Downtown is sought-after by millennials, as there's always something going on. Fuller Park is a neighborhood known for its grand historic homes. If you are searching for scenic views, Alta Heights is famed for them. Pueblo Park is the largest residential area, while Napa Abajo has been dubbed the most fun for riverfront living.

Downtown Napa is the heart of the town with its superb selection of local restaurants, bars, and boutiques. First Street Napa features three blocks of popular spots and eye-catching works of public art. If you want to check out Napa's hip nightlife, Sky & Vine boasts a stellar rooftop bar. There are also wine tasting bars so that you can sample world-renowned whites and reds without leaving Downtown. Interested in live performances? Catch a concert at Blue Note Napa or admire art deco pieces at Uptown Theatre.

If you're more of the outdoorsy type, the Napa River is great for water sports such as kayaking, paddleboarding, boating, and fishing. Napa's year-round Farmers' Market is held every Saturday and has been voted the best in California as well!

The trendy style of Napa is undeniable and is perfect for those wanting to live in a bigger town.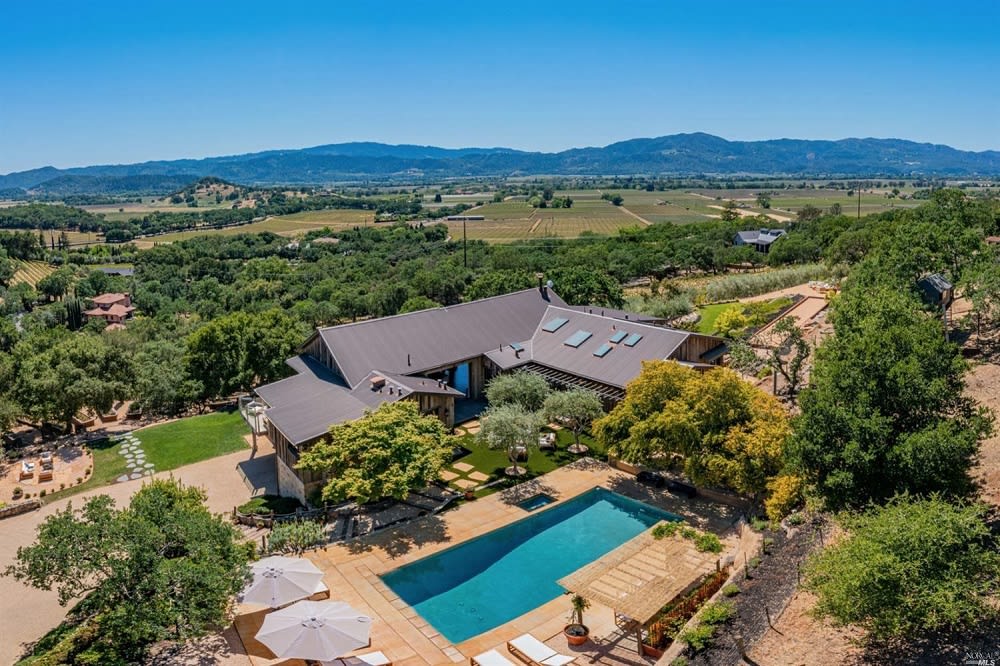 Credit: Coldwell Banker Brothers of the Valley


St. Helena
The up-valley town of St. Helena is quaint and tight-knit. Another small town, St. Helena has a population of almost 6,000 people. Not only is St. Helena full of endless activities, but it is only 60 miles from San Francisco, too.

St. Helena has a moderate suburban feel, as the majority of the homes are owned by residents. These homeowners tend to stay long-term, giving residents a strong sense of community. The educational system in St. Helena is first-rate as well, with an option of private and public schools from grades K-12.

St. Helena's Main Street features upscale restaurants, shops, and galleries. St. Helena is also home to two celebrated wineries — Beringer Vineyards and Charles Krug Winery — that are iconic to the area. If you're a foodie, check out The Culinary Institute of America at Greystone for some awesome cooking demos and tours.

Into historical outings and monuments? The Bale Grist Mill State Historic Park is a staple in St. Helena that provides milling exhibitions. The park's grist mill dates back to the 1800s, while its 36-foot water wheel is stupendous and awe-inspiring.

St. Helena offers a luxurious lifestyle full of history and sophistication.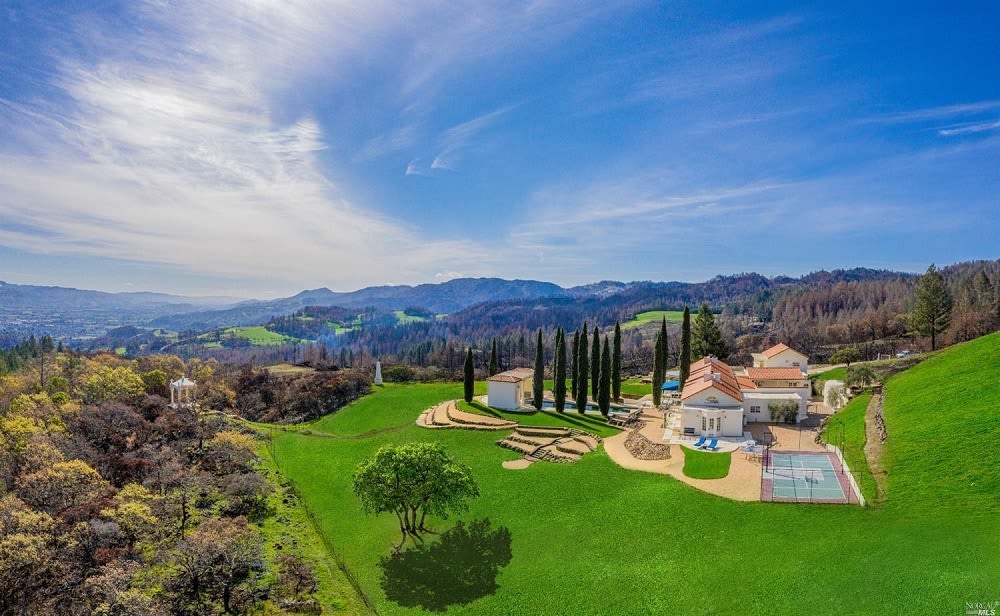 Credit: Coldwell Banker Brothers of the Valley


Yountville
The elegant town of Yountville is like a picturesque getaway. Located in the heart of Napa Valley, this town only has a little less than 3,000 residents. Yountville was founded in 1839 by the first Euro-American settler in Napa Valley. The famous settler — George C. Yount — was even the first person to plant grapes in the area, giving birth to what we now know as Wine Country.

The neighborhoods in Yountville are refined and the neighbors are caring. There is a sparse suburban vibe to Yountville and many residents are retirees. The town also has well-manicured neighborhood parks with recreational facilities available for residential use. Given its size and affluence, Yountville is extremely safe, as well.

Yountville touts several Michelin-starred restaurants, with the most prominent being The French Laundry. For boutique wine tastings in fanciful settings, head to Handwritten Wines or Jessup Cellars.

One of the most breathtaking sights to see in Yountville are the hot air balloons taking off into the colorful sunset. If you prefer historic sites with an updated twist, you will love The Shops at The Marketplace. This vintage shopping center is housed in three old-fashioned stone buildings.

Yountville is the epitome of small-town charm and classy communities.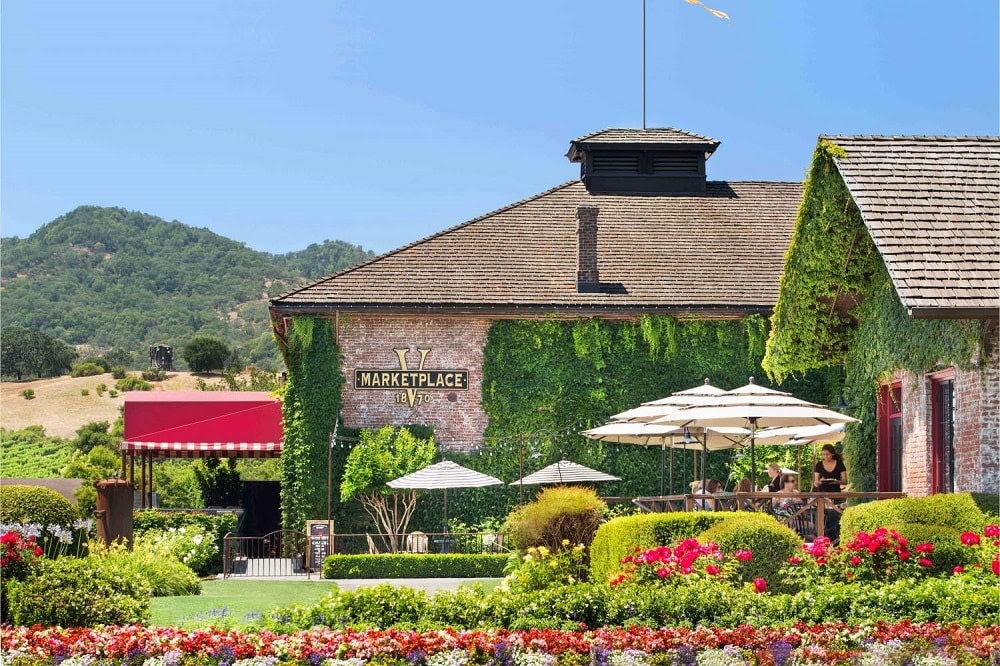 Credit: Visit Napa Valley


Napa Valley Real Estate
Planning on making the move to charming Napa Valley? Contact the Coldwell Banker Brokers of the Valley to discover the best Napa Valley homes for sale and soak up the California charm.