Credit: Long Meadow Ranch
Long Meadow Ranch
Long Meadow Ranch is a family-owned vineyard self-described as having "an unwavering passion for agriculture, wine, food, and service." With a diverse array of agriculture including olive trees, a variety of fruits, chickens, and more, the Ranch's dedication to sustainability and cultivating a magnificent vineyard experience makes it one of the most treasured establishments of St. Helena.
Estates
The ranch is home to several estates. The Mountain Estate is located in the Mayacama Mountains and is known for its picturesque olive groves, tastefully decorated wine caves one can visit, and delicious full-bodied wines like their 2017 Cabernet Franc and 2016 Cabernet Sauvignon. Back on the valley floor, The Rutherford Estate takes advantage of the mineral-rich soil to grow over 500 varieties of organic fruits and vegetables, including the grapes for their Merlots and Sauvignon Blancs. In line with their commitment to sustainability, this estate nurtures their own honeybee colony to pollinate their vineyard and produce their luscious organic honey. Finally, the Anderson Valley Estate is dedicated to producing flavorful Pinot Noirs, Chardonnays, and Pinot Gris, all enhanced by the marine layer which covers their vineyard's soil.
Restaurant and Cafe
Farm to table fresh is brought to a whole other level at Long Meadow Ranch's restaurant. There is no better way to enjoy the organic, fresh ingredients grown on the property and used in their Dungeness Crab Roll, California Arborio Rice, and wood-grilled Castroville artichoke. Their menu of new American delicacies is available for lunch and dinner every day of the week and brunch on Sundays.
Farmers Market
Take the fresh ingredients home with you and prepare your own gourmet meals. The Long Meadow Ranch's Farmers Market sells the best of their organic produce. You'll be unable to find fresher heirloom tomatoes, more flavorful honey, and delectable grass-fed beef anyplace else. Incorporating several other vendors from the area, few farmers' markets can match the consistently high quality of the one at Long Meadow Ranch.
Events
Wine country is the ideal setting for a wedding, corporate event, anniversary party, or any other celebration requiring a gorgeous location. Conveniently located near downtown Helena, the ranch offers a variety of event packages, including multiple venue spaces, a full catering menu, decorations, and space for up to 300 guests. With the rolling green hills and dramatic mountain landscapes in the distance, this ranch is one of the most popular locations in the area to host a successful event.
Woodhouse Chocolate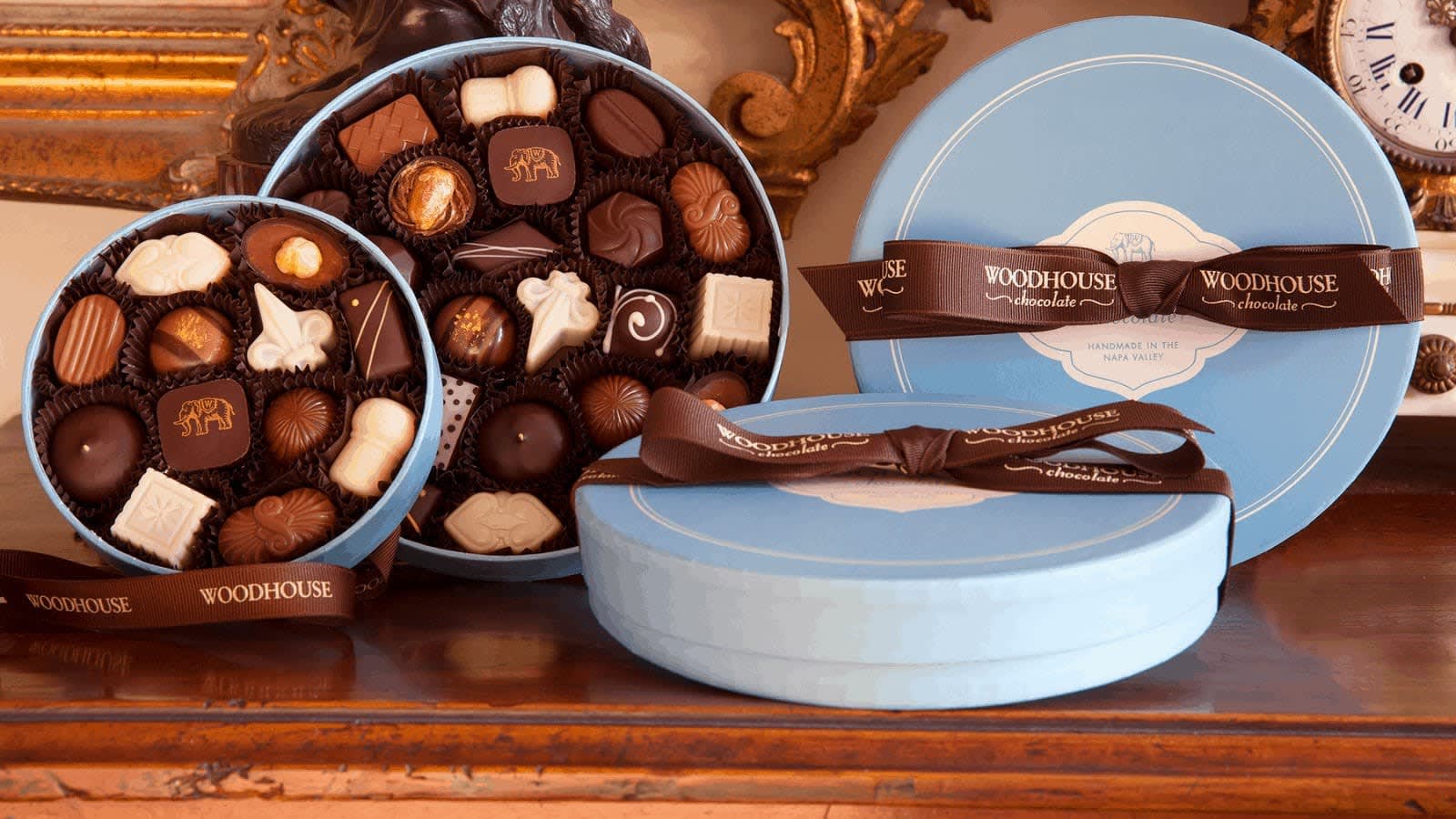 Credit: Woodhouse Chocolate
Located among the many boutiques, gourmet restaurants, and art galleries on St. Helena's charming Main street, Woodhouse Chocolate remains a local highlight. The passion project of Tracy Wood and John Anderson, the owners were inspired to open their shop after going on a European tour in college and falling in love with French chocolates. They set out on a mission to create some of the finest chocolates and confections from local, ethically sourced, and sustainable ingredients.
They individualized chocolate pieces with mouthwatering flavors like brown butter ganache, dark hazelnut, Meyer lemon, and more. You can handpick your flavors or buy customized box assortments, which come in 12, 24, 48, and 96 piece sizes.
The store also purveys a variety of other sweet delicacies, many of which are handmade on site. Their caramels are covered in chocolate and filled with almonds, hazelnuts, or pecans, and additional treats like dark and milk chocolate turtles, shortbreads, and caramel popcorn are favorites among customers. This is the perfect place to buy a gift for your loved one or indulge in your own sweet tooth.
The Cameo Cinema
The Cameo Cinema is a single-screen movie theater whose mission is to foster an appreciation for the country's magnificent cinema heritage. Initially founded in 1913, the theater seats 140 and screens contemporary and classic films whether they're international, independent, or critically acclaimed. The theater offers the audience the best of both worlds when it comes to the viewing experience. The gorgeous early 20th century detailing has been preserved, while the projection system has been outfitted with the latest cinema technology like a 6K laser projector and Dolby sound.
Except for Mondays when the theater is closed, there are daily screenings at 5 PM and 7:45 PM with 2 PM matinees on Wednesdays, Fridays, Saturdays, and Sundays. In addition to the fresh popcorn, premium candy, soft drinks, and other classic movie snacks, the theater also serves guests a selection of Napa Valley wines and artisanal beers.
The Cameo Cinema is more than just a film theater - it's a film community. Before each screening, owner Kathy Buck comes out to greet the audience and welcome them personally. Classes are also offered on Tuesdays at 10 AM with moderator Ian McIver to gain a deeper understanding and appreciation for the films. Cinema experiences like this are rare, and aficionados of the art form come from far and wide to enjoy the enthusiastic atmosphere of this theater.
Health Spa Napa Valley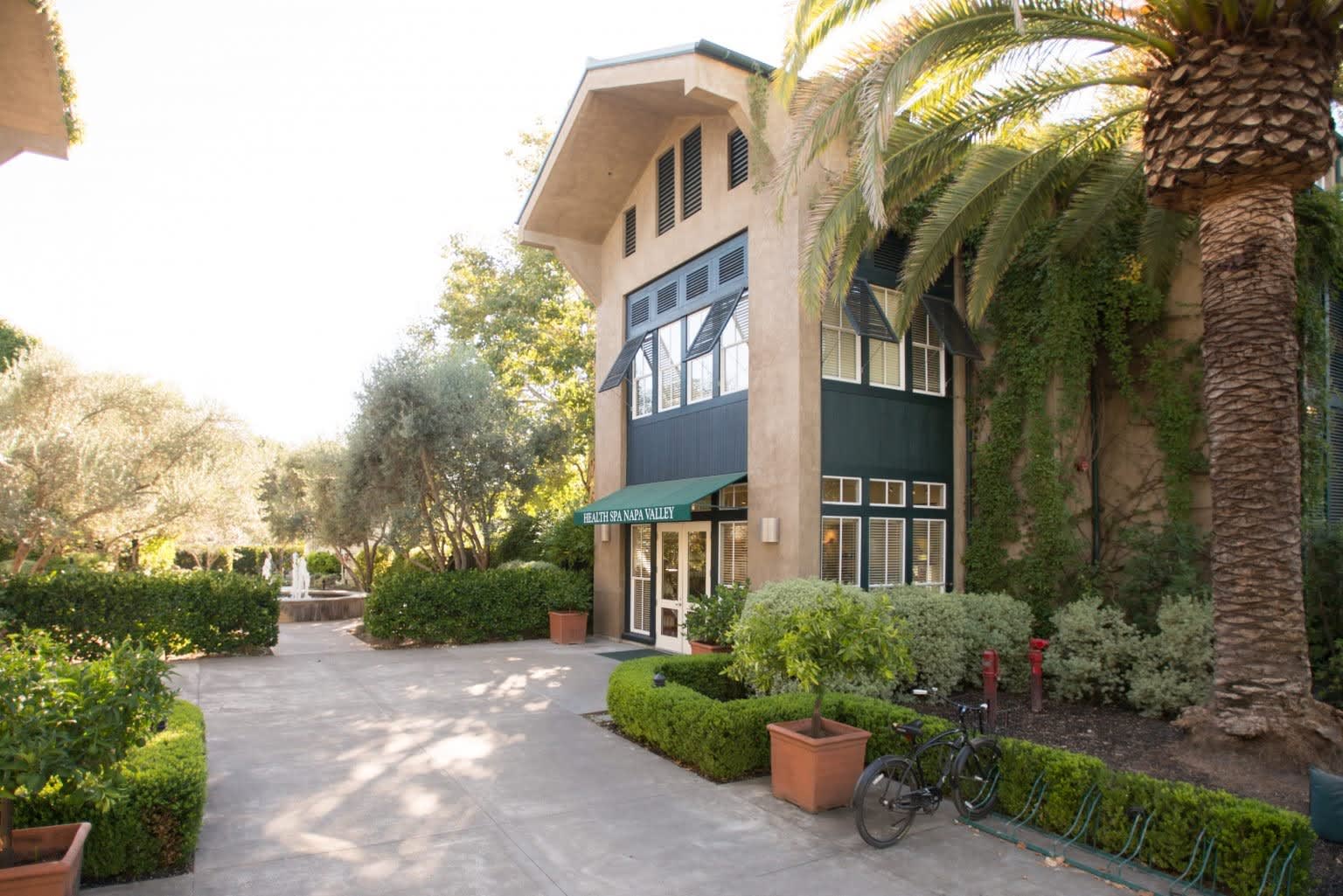 The Health Spa Napa Valley is the ideal way to relax and revitalize while in the middle of wine country. With a full-service spa, fitness center, and pool, there is something for everyone here.
The Club
The Spa's club features all the luxurious amenities one can expect. Guests enjoy a delicious breakfast or lunch after swimming laps in the heated pool, then treat themselves to the outdoor hot tub to relax their sore muscles and enjoy the surrounding nature. The facility also features a serene relaxation lounge and zen garden, offering a perfect way to center yourself and get in touch with all your senses.
Fitness Center
The fitness center has the standard weight and cardio rooms but offers guests several other enticing services. The club hosts yoga and cycling classes, and there is even a physical trainer on-site to tailor a workout suited to your needs. The center also offers physical therapy with Dr. Carlo Wood, who has over twenty years of experience in the industry. His mission is to provide unparalleled, high-quality musculoskeletal physiotherapy services in partnership with the patient while placing their needs and values at the center of the experience.
Spa
From massages to mud wraps to sugar scrubs and more, the spa is the place to indulge in self-care and rejuvenate.
Massages are either fifty minutes for $170 or eighty minutes for $215. Optional services include a therapeutic massage customized to your body's needs, a warm aromatherapy massage with hot towel compresses, a sports massage focusing on pressure and stretching for your muscles, a couples massage for you and your partner to enjoy together, and even a prenatal massage.
Their skincare regimes offer just as much of a variety. Enhance your radiant beauty with an organic facial. Address your maturing skin with an anti-aging treatment. Men can have their skin damage and ingrown hairs repaired with the gentleman's facial. For a particularly comprehensive service, an ultrasonic facial uses bt-micro ultrasonic exfoliation to leave your skin feeling smooth and refreshed. With additional microdermabrasion, lash extensions, and body waxing, guests have a plethora of options to reinvigorate their physique.
They also offer three specialty services: hot stone massage, honey sugar scrub, and harvest mud wrap. Each of these services is either fifty minutes for $195 or eighty minutes for $235. There are two packages, including a couples getaway for $385 offering two fifty-minute treatments, or the couples luxe for $475 with two eighty-minute treatments. Both packages are complete with chocolates and champagne.
The spa is available for rental for private events.
Gott's Roadside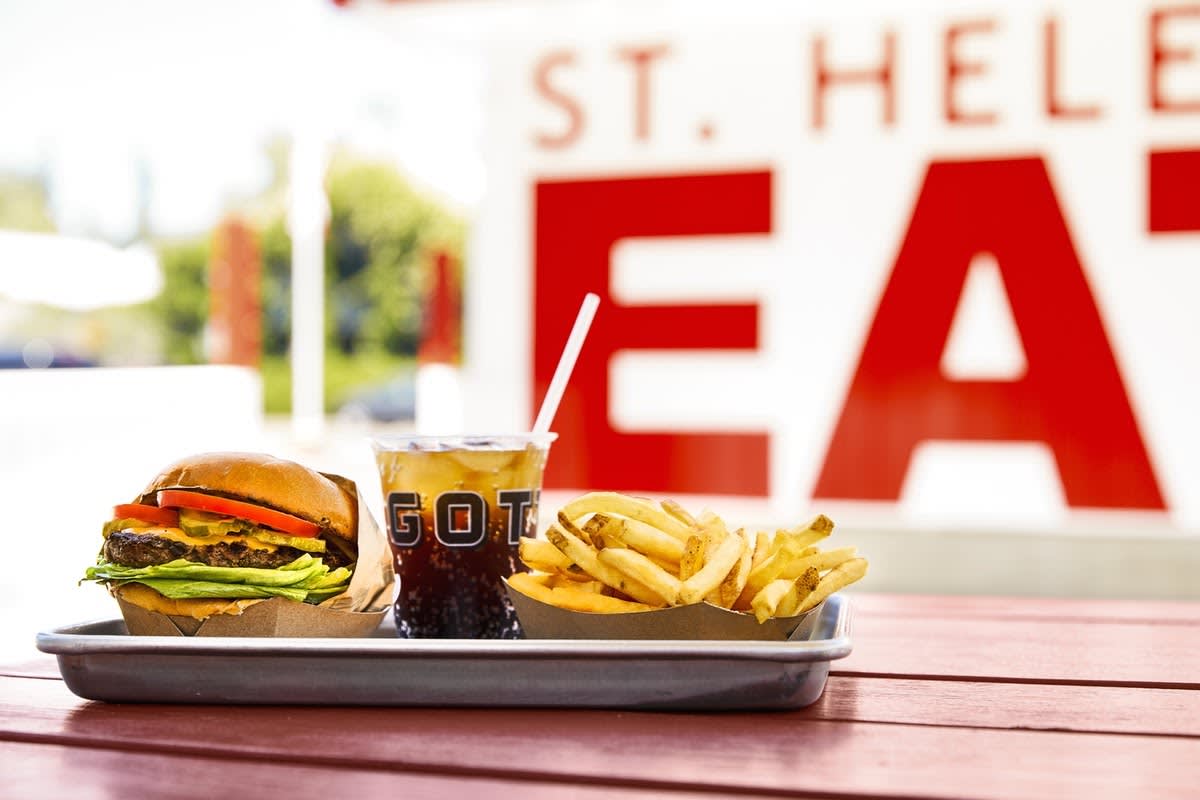 Founded in 1999, Gott's Roadside serves inspired California cuisine and seasonal specialties using locally sourced ingredients. Their food combines the traditional diner feel with a modern twist. Gott's Roadside menu, in true diner form, offers its patrons a nearly endless list of options, including burgers, hot dogs, fish, salads, and more. Their chili is particularly popular during the cooler winter months, and their side of chicken tenders and hummus is a local favorite.
For dessert, try one of their hand-spun organic ice cream milkshakes. Flavors range from traditional chocolate, vanilla, and strawberry to specialty ones like cookies and cream or peanut butter and chocolate. All their ice cream can also come as a scoop instead of a shake. The restaurant also brings the root beer float to the next level, offering diners orange soda or coke options as well. For non-dairy options, their raspberry fruit sorbet mixed with lemonade is a hit.
Their beverage menu is just as comprehensive as their food menu. Beyond the standard sodas, lemonade, and ice teas, diners can choose from various kombucha, beer, and wine sourced from California.
If you want to learn more about the hidden gems of St. Helena or St. Helena, California homes for sale, please don't hesitate to reach out to Coldwell Banker Brokers of the Valley. The team would love to show you homes and St. Helena real estate for sale.