Most Napa and Sonoma homes have gorgeous interiors, but what can you do to properly take care of the outdoor spaces? This article will outline a few easy steps you can take to boost the curb appeal of your Napa or Sonoma Valley real estate. Even if you aren't planning to sell anytime soon, you will still enjoy the benefits of a beautifully manicured landscape.
1. Use the Right Decorations
Keep in mind that beauty is often found in simplicity, so there's no reason to go overboard here. However, if you pick a few well-chosen elements to bring into your outdoor space, your gardens and yards will appear as classy as ever. Many experts recommend oak sofas, and you can't go wrong with wicker leaf chairs – especially if you're looking for a suitable alternative to classic rocking chairs.
2. Don't Forget the Water Feature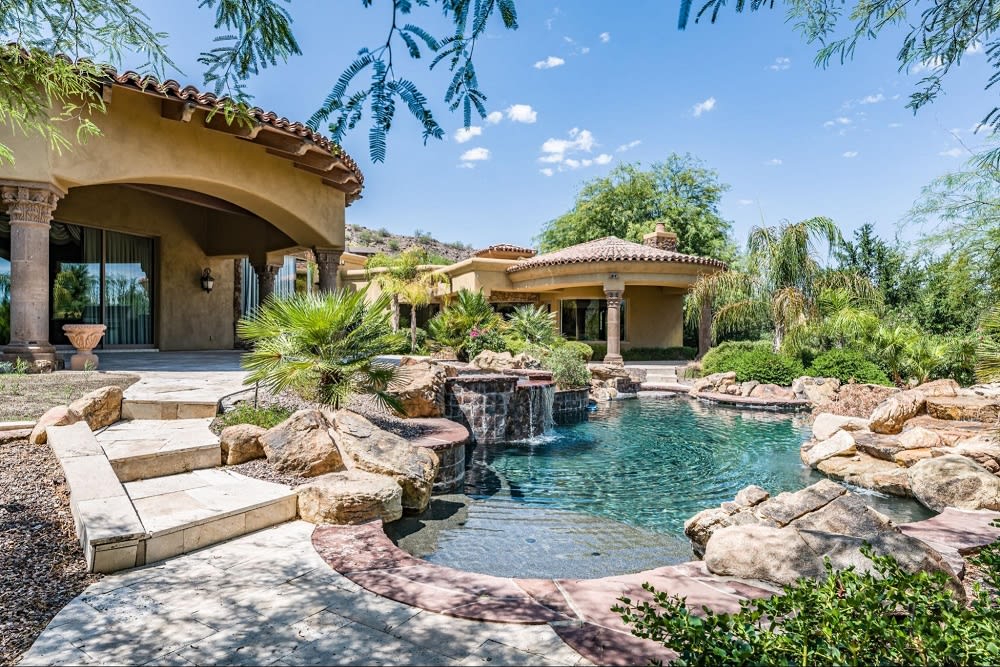 For many Wine Country homes, the key water feature is an in-ground swimming pool. If you purchased Napa or Sonoma Valley real estate without a pool, you may opt for a fountain or a rock formation with streams of water flowing across the edges. There are many fountains to choose from,
but here are a few key questions to ask that will help you narrow down your options
.
3. Bridge the Gap Between Interior and Exterior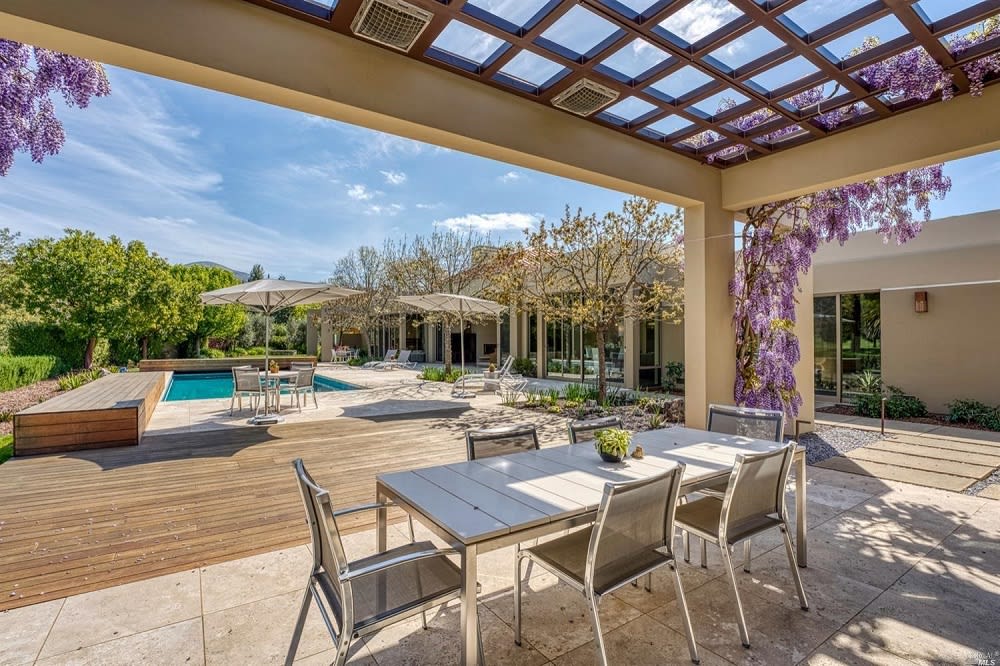 One major theme of modern or contemporary architecture in the Napa area is the attention to outdoor spaces. Specifically, today's designers are interested in how they can blur the lines
between indoor and outdoor spaces in homes
. This perspective can help you with your landscaping by encouraging you to think through how you can use similar colors for your outdoor decoration as what is featured inside. Ideally, your outdoor spaces will also be functional for relaxing and entertaining guests.
4. Don't Neglect Lighting
You don't want to use too much light, as this can actually make your spaces appear unattractive or abrasive. However, if you use too little light, your space can fall out of balance and you won't be able to take full advantage of your beautiful outdoor gardens and living spaces. Make sure you strategically position lights throughout your outdoor areas and make sure you have plenty of light near each outdoor dining or seating space.
There is an abundance of creative ways that you can light up your outdoor areas
.
5. Perform Ongoing Maintenance
The specific needs of your lawn and garden will depend on the type of grass that you have, and climate factors play an important role here as well. You can choose to keep up with these tasks yourself, or you can hire a professional and delegate this work to them.
After you put a few of these landscaping tips into practice, you may start to wonder if this is a good time for you to sell your Wine Country real estate. If anybody knows how to get the best return on investment for Napa and Sonoma homes, it's the talented team of agents here at
Coldwell Banker Brokers of the Valley
. They have spent years handling countless transactions for some of the top homes in the area and would feel honored to have the opportunity to work with you.