California wine country is a dreamscape of finely-tuned agricultural production and luxury real estate, interspersed with charismatic towns and unforgettable views. Winemaking dreams come true in Napa, Sonoma, and Marin Counties — but Napa County real estate is by far the most well-known among wine drinkers.


Whatever region is suitable for your aspirations in wine country, there are a couple of game-changing variables to keep in mind before you put in any offers. After all, each region prefers different kinds of grapes, and not every vineyard is created equal.
Choosing the right location in the right county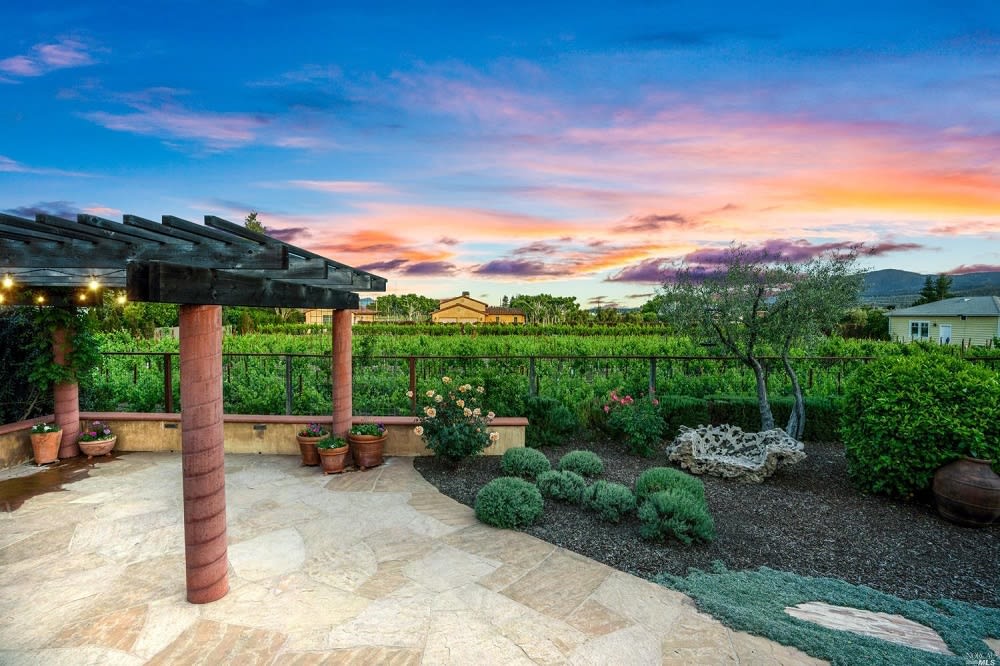 Inside California's wine country, there are more than a few
popular wine towns
. The most popular include Sonoma, St. Helena, Napa, Angwin, and Calistoga. You should research each and consider which one is best for your combination of needs.
Like other Napa Valley towns, St. Helena grows some of
the best Cabernet Sauvignon
in the world, and Napa Valley real estate tends to have a mild, oceanic climate. However, if you're looking at St. Helena homes for sale exclusively online, you may not realize that it's slightly warmer than the other Napa Valley regions, which means St. Helena can grow deeply rich reds, like Bordeaux. If that interests you, St. Helena might be your preferred part of wine country.
Visiting each region in person, and the wine towns within the regions, will help you appreciate what the land will provide for you, and what you'll have to provide back in order to make good wine. Moreover, choosing the best wine country real estate for your needs isn't something that should be done in a fully remote location.
Consider your business
When it comes to the wine-making industry, make sure you start on the right foot. You can have all the funding in the world, but if you don't know how to identify your ideal piece of real estate property, you're going to have a tough time. This research comes before the care of your soil, plants, grounds, marketing, and wine itself — and is equally vital for long-term winemaking success.


Watch for red flags
As long as you know what to look for, it's easy to avoid the biggest red flags in the vineyard business. Avoid listings with few or poor-quality photos when touring St. Helena homes for sale with vineyards. Be careful of valley winery locations with too many local homes for sale. There might be something wrong with the land itself, like a high risk of flooding. Take note of all the
red flags
and ensure you don't end up in these pitfalls with your Napa or Sonoma real estate.
Work with a Napa or Sonoma County real estate expert
The best help any prospective landowner can seek during the vineyard hunting process is trustworthy professional guidance. At the beginning of your search, the most essential support is a local real estate agent knowledgeable of the area's vineyards.


Don't hire someone new to wineries. They won't know as much about these properties' complex real estate processes or how to negotiate around their value propositions. They could also miss obvious red flags that a seasoned agent would catch.


After you've begun honing in on your perfect wine country real estate, be sure to get the help you need to staff your vineyard. Think of support staff like a groundskeeper, marketer, and
oenologist
to help make your Sonoma real estate vineyard as successful as possible.
Searching for vineyard real estate in Napa or Sonoma Counties?
In the city of Napa alone, we have
dozens of top-quality agents
to choose from. In addition to realtors, you can
search online
for homes in the Napa Valley. At any given time, there are hundreds of properties in the Brokers of the Valley inventory. In terms of pricing, the most expensive homes cost eight figures, and the largest homes cover several thousands of square feet. You can access much more
information about Napa
on the Brokers of the Valley blog.