After a long year of being cooped up inside, everyone is ready to get out into the great outdoors and explore the amazing things their neighborhoods have to offer. This is especially true in beautiful St. Helena and Sonoma, two gorgeous and sprawling areas of Northern California's wine country. With lots of stunning natural beauty and interesting things to do, you'll never be bored this summer! Here is a guide to the best summertime activities Sonoma and St. Helena have to offer, organized by category.


1. Soak up the sun at the beach
The towns of Sonoma and St. Helena are home to some gorgeous beaches, including the shoreline of Pacific Coast State Park. This scenic area is known for its long, sandy beaches, craggy coastline, and breathtaking views of the sparkling Pacific Ocean below. The series of beaches at Pacific Coast State Park stretches seventeen miles from Bodega Head to Vista Trail, separated here and there by rocky bluffs. All beaches are open from sunrise to sunset, so stop by to enjoy the sunshine, go fishing, or have a picnic. Many of the beaches in this State Park are easily accessible from Highway 1.

You can also enjoy the beauty of the Russian River from Wright's Beach, a pleasant sandy beach that offers lots of room for overnight camping. The pet-friendly beach is welcoming to dogs, and you'll love looking out over the gorgeous water views. However, use caution, as the beaches along the Sonoma Coast do not have good swimming conditions. Rip currents are strong, and the area is prone to sudden ground swells. Fishing, sunbathing, and picnicking are the main attractions at this beautiful beachy area for those looking to soak up some summer sunshine.

If you want to cool down by hitting the water, Lake Sonoma is the perfect location. From boating to jet skiing to canoeing, there's an amazing watersport for everyone in the family to enjoy. There are also some amazing swimming beaches in the Sonoma and St. Helena area, including the swimming lagoon at Spring Lake Regional Park, the gorgeous Russian River at Healdsburg Veterans Memorial Beach, and Johnson's Beach, which features kayak and paddleboard rentals, as well as campsites and cabins to stay in on the Russian River.


2. Take a walking tour of a vineyard
It's not a true Sonoma County summer without a visit to a vineyard! If you're looking for something a little different and more exciting than the typical wine tasting experience, consider taking a walking tour of one of St. Helena's or Sonoma's fantastic vineyards. On these tours, you'll stroll through breathtaking grounds to learn more about the process of winemaking. Typically, the trails are no longer than a mile, so you'll be able to get some light exercise and enjoy the sunshine simultaneously. Be sure to stop in the tasting room after your excursion to try the amazing wines you've learned so much about!

Explore the incredible St. Francis Winery and Vineyards in Sonoma Valley, touring the grounds and admiring the gorgeous two-acre organic garden that provides fresh veggies and herbs for the restaurant on site. In the Russian River Valley, take a stroll along the breathtaking grounds of the La Crema Estate at Saralee's Vineyard, learning about winemaking and fine cuisine while participating in interactive guest experiences. You'll also have a blast at one of Sonoma's Wine and Dine Tours, which allows visitors to enjoy private, guided wine tours and sample delicious fare at some of Northern California's most beautiful wineries.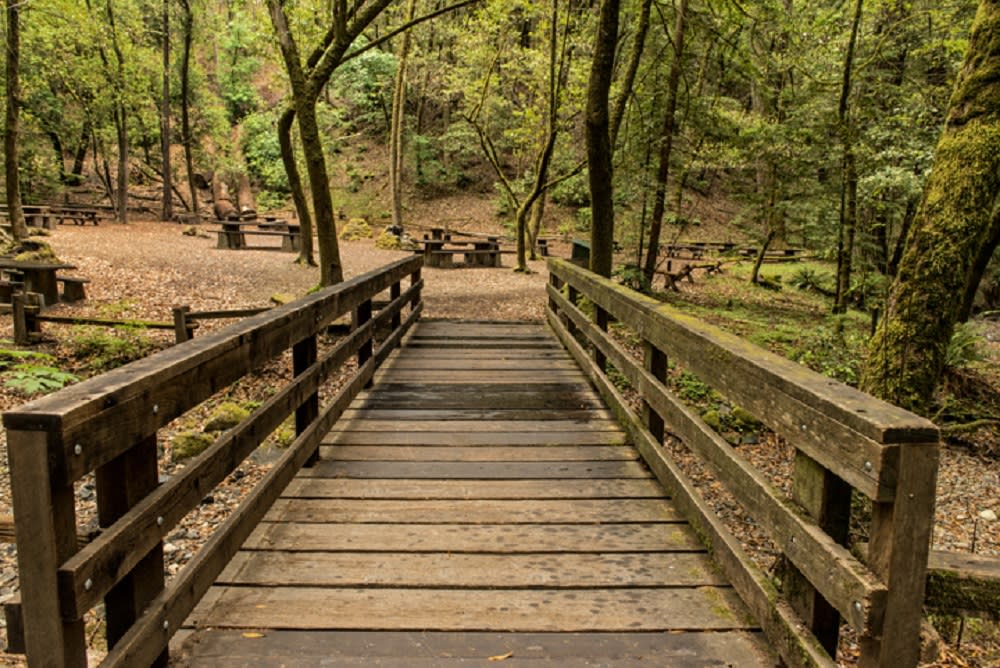 Credit: Armstrong Redwoods State Natural Reserve

3. Enjoy a beautiful hike
The natural beauty of St. Helena and Sonoma must be experienced first-hand. Take a hike with the whole family through the incredible Armstrong Redwoods State Natural Reserve, soaking up the sights of a forest with trees that are over a thousand years old. With over 800 acres of stunning coastal redwoods, you'll feel like you've walked right into a fairytale! There is a wide variety of fantastic trails leading through the park, perfect for hikers of all skill levels.

There are also a number of wonderful hikes in the St. Helena area. Due to the dry Mediterranean climate, this area is the perfect place to get outside and bask in the sunlight. Bring a picnic to enjoy with the whole family, or get a great workout tackling some of St. Helena's gorgeous trails.

Head over to Bale Grist Mill State Park for a brisk two-mile hike that leads past an old water-powered grist mill, in which events like Old Mill Days are hosted here throughout the year. There's also the stunning Moore Creek Park, home to almost 15 miles of trails and a sparkling creek winding through the woods. Finally, explore the popular Lake Hennessey Shoreline Trail, which follows the perimeter of the lake and offers incredible views.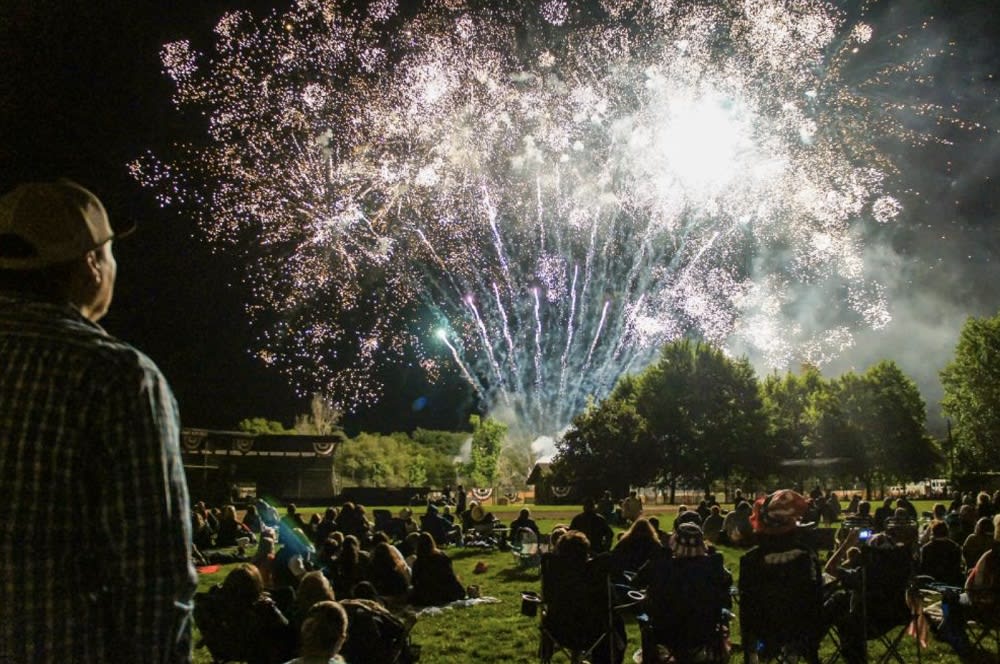 Credit: City of St. Helena
4. Get together with friends at a community event
Both St. Helena and Sonoma offer some fun community events throughout the summer, allowing residents to spend time with friends and meet new people. The Fourth of July celebration is a major event in St. Helena, featuring a festive band concert, a decorated bike parade, a Family Fun Day, and of course, a major fireworks celebration in Crane Park.

In Sonoma, residents love to enjoy music at the annual Rodney Strong Summer Concert Series; past performers at the concert series have included major acts like Alanis Morissette, Rick Springfield, and the Beach Boys. Music and wine festivals are frequent occurrences, and the community comes together for exciting happenings like the Seafood Art and Wine Festival, Cultural Heritage Day, and the Gravenstein Apple Fair.

Beer lovers will also love Sonoma's wide variety of beer festivals, with a packed schedule released each summer. Beerfest is one of the highlights of the summer, as the Luther Burbank Center for the Arts is transformed into a festive beer garden that plays host to over 60 of Northern California's best microbreweries. You can also try some gourmet food bites from some of the area's coolest and most beloved food trucks, making for a fun day out in the summer sun.
5. Dine on fabulous cuisine
If you're looking to get out and enjoy a fantastic meal this summer, the Sonoma and St. Helena communities have got you covered. Angelo's Wine Country Deli is a fantastic stop if you need to stock up for a hiking and picnicking excursion. This incredible deli offers some decadent sandwiches made with the iconic Dutch Crunch bread, a famous Bay Area delicacy. Grab some sausages, jerky, and condiments for your outdoor feast. You can also start your morning at Model Bakery, a downtown St. Helena favorite since the turn of the century. You'll love their hearty breakfast sandwiches and tasty English muffins, both of which pair fabulously with a cup of hot coffee.

Craving an Italian meal? You'll want to hit up Salumeria Ovello, one of the Sonoma area's finest Italian eateries. Fresh focaccia, charcuterie platters, and pasta dishes are prepared by Michelin-starred Chef Andrea Marina. The menu is extensive, with everything from decadent panini sandwiches to mouthwatering desserts like Panna Cotta and the chocolate Torta Barozzi.

Enjoy Portuguese fine dining at LaSalette, an elegant restaurant that boasts an incredible gourmet seafood menu prepared by Chef Manuel Azevedo. Diners love the Caldeirada, a Portuguese fisherman's stew, as well as wood oven-fired delicacies like roasted octopus.

Fine dining is also easy to come by at PRESS, an upscale steakhouse that's home to the largest collection of Napa Valley wines in the world. The steakhouse serves the highest quality beef, locally sourced and featuring only ingredients from the Napa Valley area. If you're looking for some prime dry-aged beef or seafood fresh from the Pacific paired with some truly stunning Sonoma wines, you've come to the right place at PRESS.

Looking to branch out and try something new? Sonoma's unique Taste of the Himalayas is the best spot in town for some amazing cuisine straight out of Nepal, Tibet, and India. Relax on the patio and enjoy some seafood curry or tikka masala.

Sometimes you just want to grab a quick bite to eat with friends, and that's where Gott's Roadside comes in. A Napa Valley favorite since 1999, this classic American joint serves up delicious burgers that come in varieties ranging from traditional to adventurous - for example, try the kimchi burger with a fried egg and spicy mayo!

Finally, treat yourself to a milkshake and some yummy fries or a milkshake at Goose & Gander, an upscale gastropub in downtown St. Helena. This is a great place to grab drinks with friends after work, and you can enjoy lots of American fares, paired with an incredible glass of wine, of course.
Searching for your dream home in St. Helena or Sonoma to take advantage of all the communities have to offer? Contact the St. Helena realtors at
Coldwell Banker Brokers of the Valley
today! The experienced and knowledgeable real estate agents at Coldwell Banker Brokers of the Valley will be happy to help you find an amazing Sonoma luxury home or help you sell your St. Helena home.