The kitchen is the indisputable heart of the home. It has evolved over time from simply a room for cooking meals into a multi-functional space where we also eat, work, share, gather and entertain. With such a pivotal role to play, it's not surprising that an outdated kitchen is a major disadvantage when selling a house. Pick up a few tips to get your kitchen looking sizzling hot.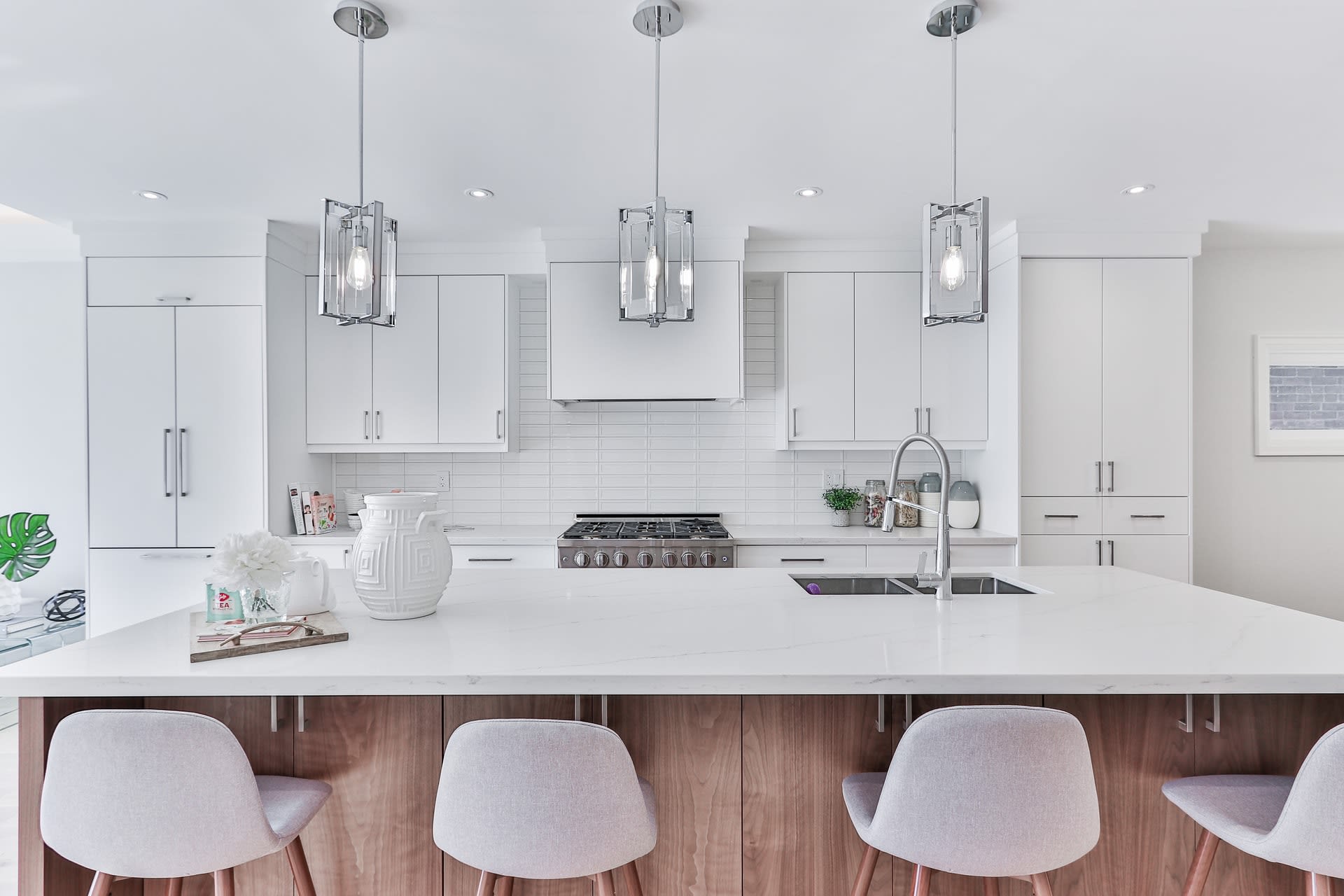 Countertops That Rock. If you're aiming for a bold change that will make a real impact, replace your countertops, particularly if you have a tired laminate that has seen better days. Look into the newest "it" material for strength and durability – quartz. Praised for its superior luster, stain-resistance and wide design options, it's a quality stone you can easily warm up to. View the Top 10 Materials for Kitchen Countertops.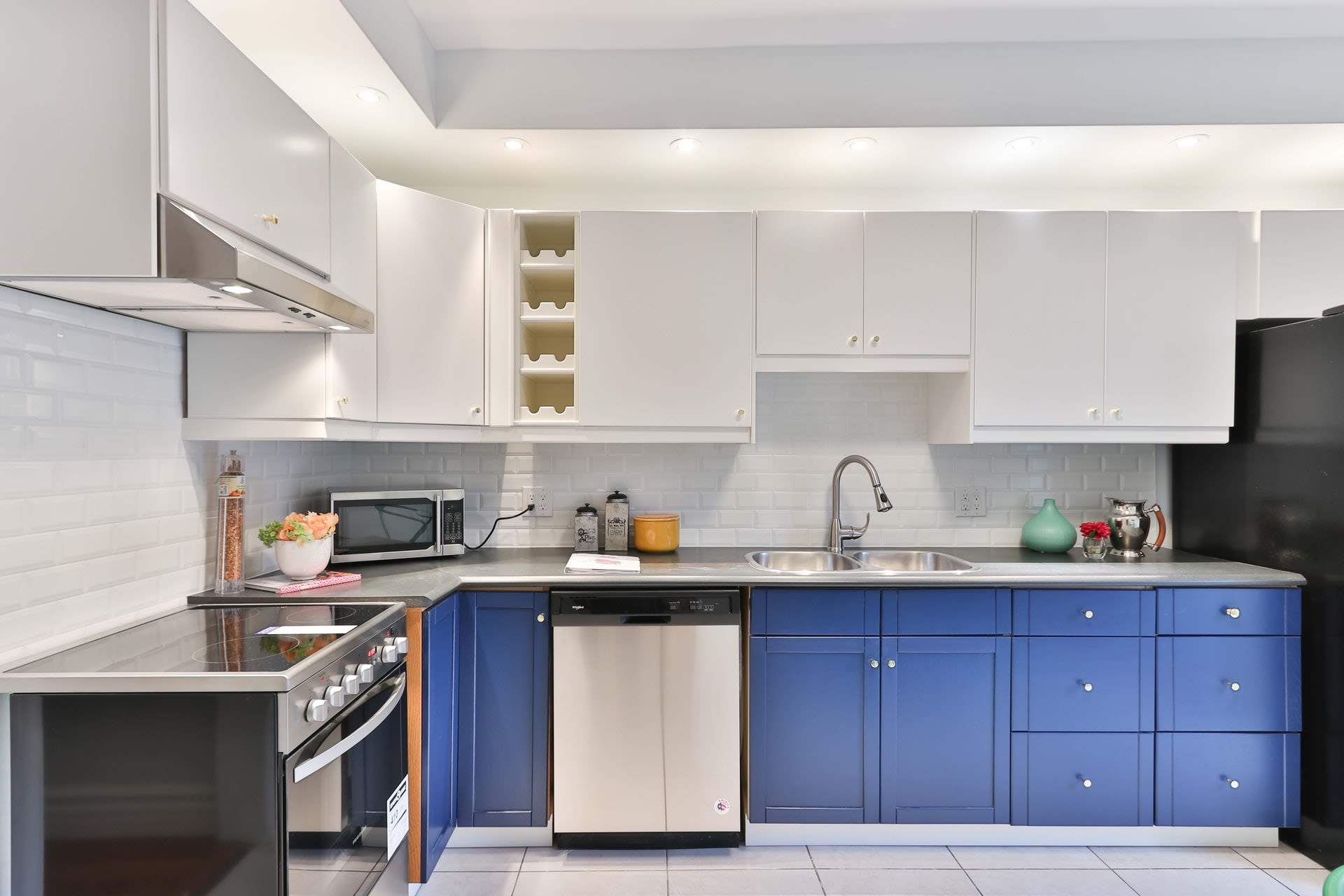 Two-Die-For Cabinetry. In addition to counters, two-tone cabinetry is another huge statement in today's kitchen. Mix and match a variety of cabinet textures, colors and materials. Showcase chic, darker colors with a lighter or brighter hue as an accent and expect rave reviews on your new dynamic dual design.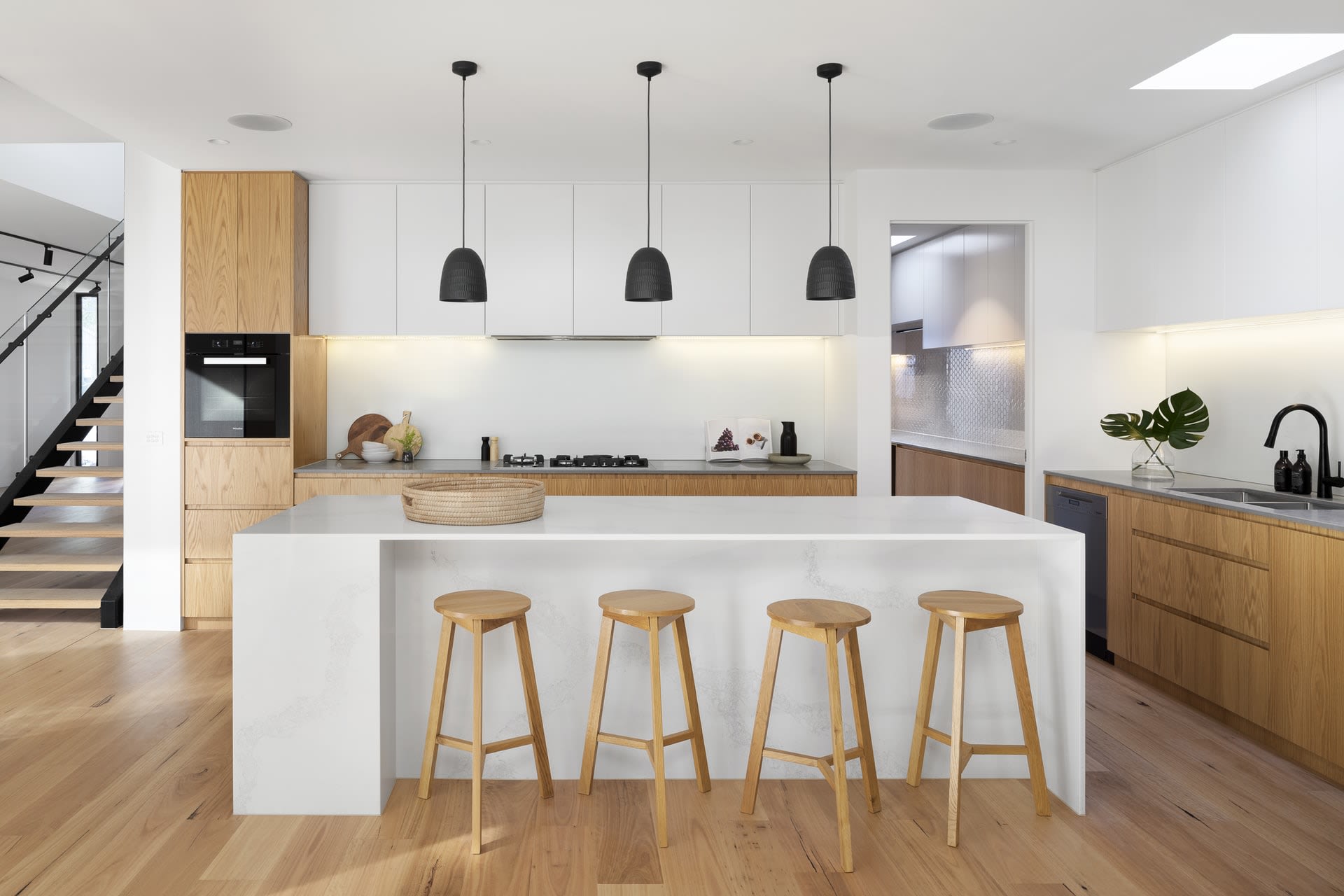 Lighting Is Everything. Turn down the harsh shadows of fluorescent lighting and eliminate any dated ceiling light – bask in the many brilliant lighting options available. Transform several areas of the kitchen by illuminating anew: above an island, over the counters or in a nook. Once you shed new light on the situation, you'll see an eye-opening difference.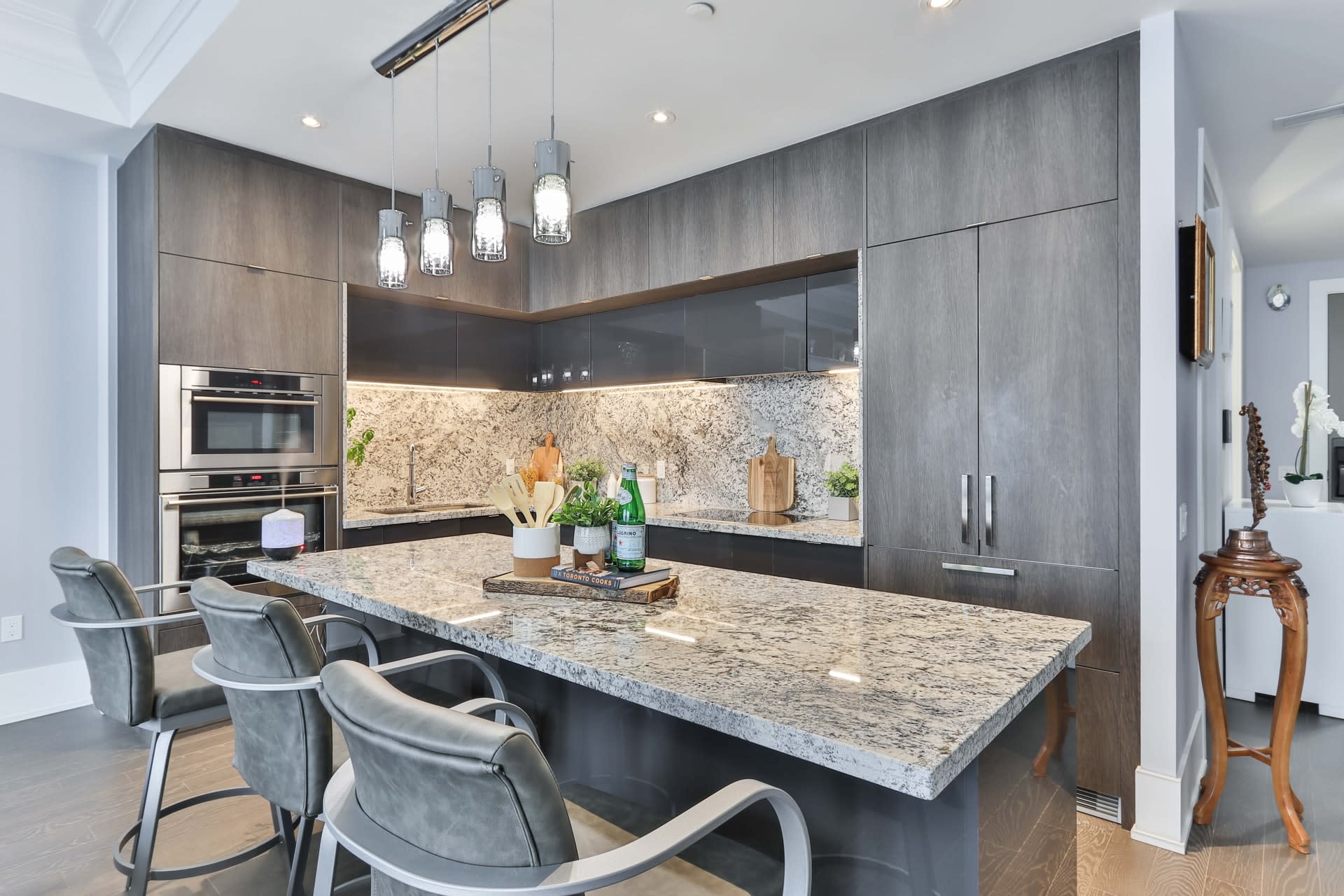 Hidden in Plain Sight. Panel-ready appliances lend your kitchen a chic, less utilitarian look by disguising your fridge, stove and dishwasher with matching cabinet faces that pair with your current design. It's a seamless, sleek, custom finish that will give your kitchen an instant update.
Choose one or a combination of these exciting trends to easily elevate and spice up your kitchen's décor and appeal to potential buyers' current tastes.