Napa Valley has long been known for its rich soil and abundance of vineyards, and there's no doubt that California's wine region boasts some of the nation's best. But in recent years — and as a response to the area's luxury appeal — Napa Valley has become a culinary destination for a delicious and diverse selection of restaurants. Whether you're looking for a luxury, multi-course experience or a quick bite to eat, Napa has a little something for every palate.
This is the highlight reel of Napa Valley's exquisite eateries.
1. ZuZu
While traveling to Spain sounds nice, you can also experience authentic, mouth-watering tapas at ZuZu in downtown Napa. This charming restaurant opened its doors in 2002 and has built a local reputation for its Mediterranean-inspired menu, romantic ambiance, and renowned small plates. ZuZu draws on the culinary traditions of Spain and South America and features a variety of traditional dishes, including Plato de Charcuterie and Asian Pears tossed with Chicory. ZuZu is dedicated to the local farms, ranches, and organic purveyors of Napa and Northern California, and uses locally sourced ingredients whenever possible (they also maintain their own large garden for additional fresh flavor and resourcefulness.)
2. Angèle
Combining the simple cuisine and warm hospitality of the French countryside, and nestled in the heart of downtown Napa, Angèle is a culinary experience that you won't want to miss. Located in the historic Hatt Building along the Napa River, Angèle first opened its doors in 2002 with a menu centered on exploring the bounty of Northern California with a distinctively French influence. Peruse the extensive wine and spirits menu, which features choice wine from both French and American wine countries. Accompanying their delicious menu, Angèle offers guests elegant indoor dining or seating outside on the waterfront. If you're looking to check out this sleek and popular downtown gem, be sure to make a reservation.
3. Bistro Don Giovanni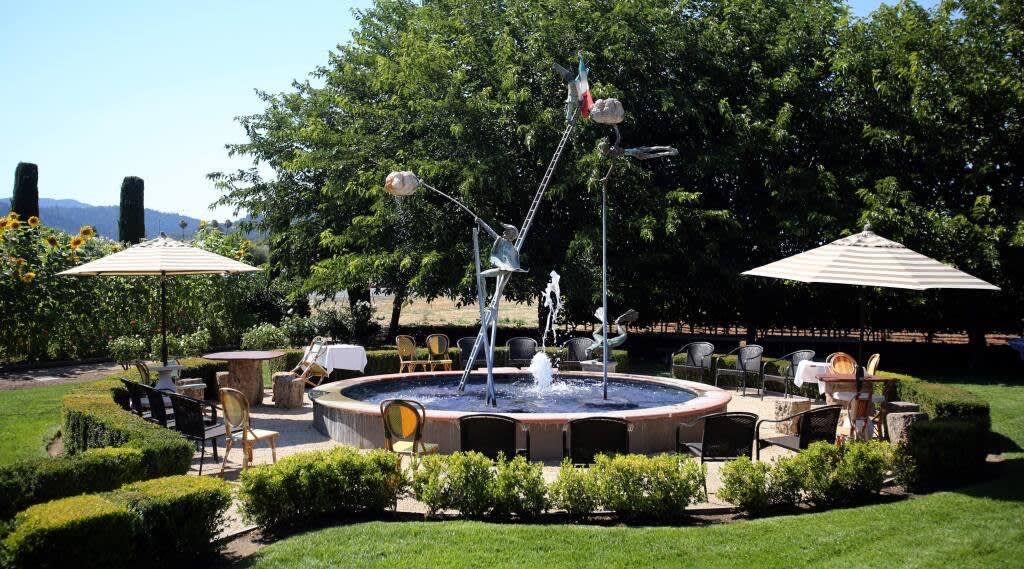 Credit: pressdemocrat.com
Bistro Don Giovanni is the place to go if you're looking to indulge in some traditional Italian food. Inspired by his mother, owner Giovanni Scala and his wife brought their dream to fruition by opening this classic, Napoli-influenced Napa Valley favorite. Over the past 25 years, this restaurant has been a popular choice among in-the-know locals and tourists alike. From the gardens to the kitchen, Bistro Don Giovanni presents fresh interpretations of traditional dishes using sustainably-farmed, local fruits and vegetables, alongside all organic meats. The menu changes daily, leaning on inspiration from the bounty of local farms and the restaurant's own garden. Complement your meal by ordering one of the hundreds of Napa Valley and Italian wines or handcrafted cocktails. If the weather allows, consider dining al fresco, as there's no better way to enjoy Napa Valley than outside in the fresh country air. During winter, guests can dine fireside on the enclosed terrace. The restaurant is surrounded by gardens and vineyards, contributing fragrant aromas, Napa valley vistas, and an Italian ambiance you won't soon forget.
4. Bounty Hunter Wine Bar & Smokin' BBQ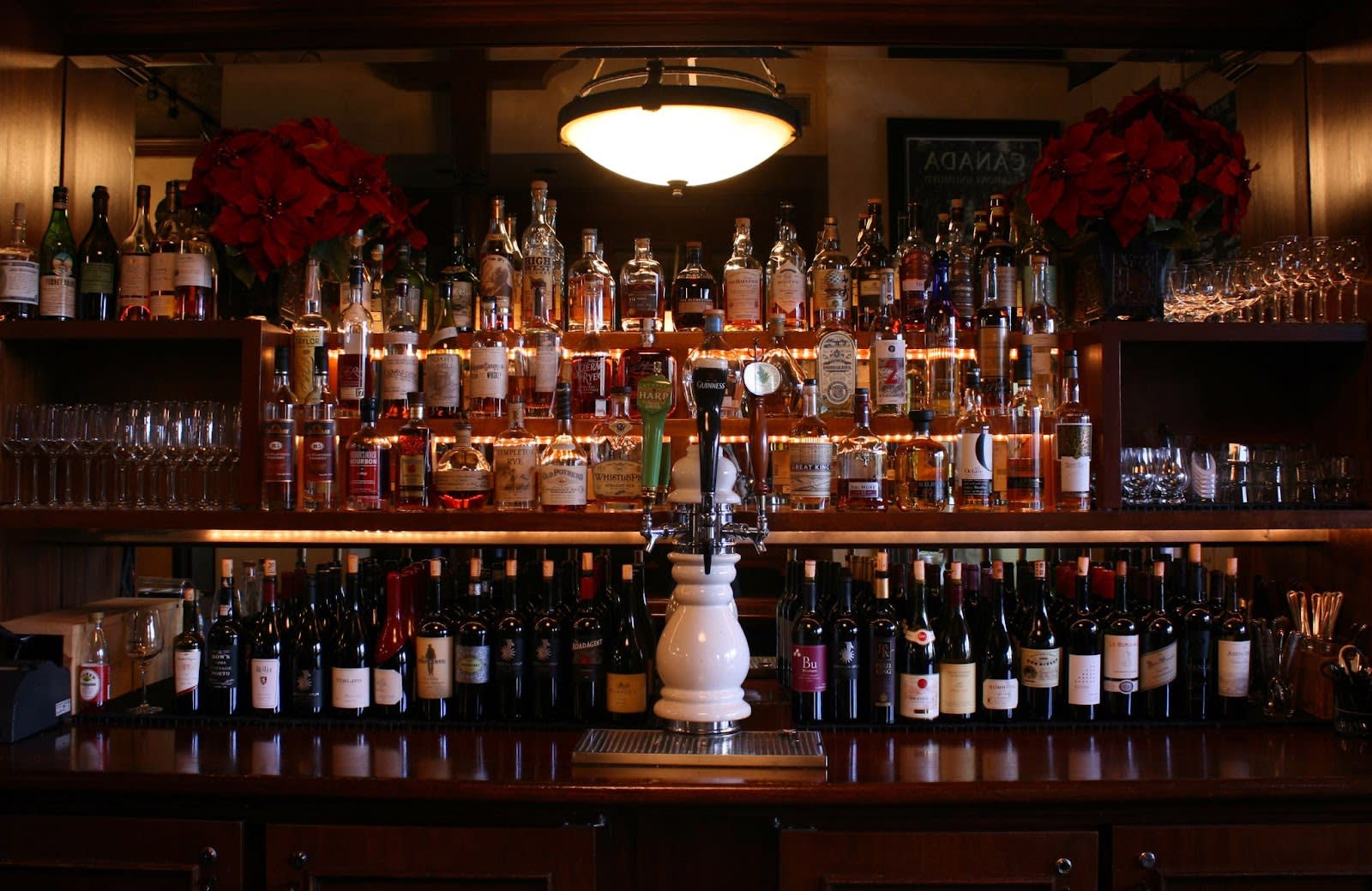 For a more casual, laid-back meal, Bounty Hunter Wine Bar & Smokin' BBQ delivers. Located on First and Main in downtown Napa, Bounty Hunter has been a local favorite since 1995. Specializing in barbecue and housed in a historic building from the 1880s, this restaurant has no shortage of style and character. Wine and spirits can be enjoyed on their own, as part of a tasting, or paired with any dish on the menu, and Bounty Hunter offers an astounding lineup of over 400 highly-allocated bottles and 40 wines available by the glass. Be sure to check out the new addition of some of the world's rarest and finest spirits, featuring over 40 American whiskeys available by the glass or for purchase. For food, some local favorites include BH Beer Can Chicken or Prime Rib (served only on Friday nights). The menu features soups, salads, and sandwiches, as well as an assortment of side dishes and sweet desserts like seasonal fruit, crumble, or chocolate pot de crème. Bounty Hunter operates on a first-come, first-serve basis and does not take reservations.
5. Compline
Created by Master Sommelier Matt Stamp and Ryan Stetins in 2017, Compline is an award-winning wine and food destination on Main Street in the heart of Napa. The chalkboard menu is centered around California cuisine, highlighting the rich flavor profiles of Northern California. The Iacopi bean dip, served warm with housemade potato chips and caramelized onion is a great way to start your meal, and if you're in the mood for something extra refreshing, the K & J Fuji apple salad, made with wild pecans, apples, and apple cider vinaigrette is a delightfully fresh choice. The liberty duck breast or olive oil-poached California halibut are some main dish headliners and be sure to pair your meal with one of the many wines they carry from across the globe. Compline has curated a diverse selection of wines and trained staff to help you navigate through the list and find something to your liking.
6. La Taberna
La Taberna has been bringing Spanish flavors to Napa Valley since opening its doors in 2017. Owned by Mick Salyer, and drawing inspiration from the Pintxo bars of northern Spain, La Taberna is committed to providing guests with an excellent experience and a satisfying meal. A carefully curated menu with Spanish-influenced items is drawn from only the freshest, local ingredients. La Taberna constantly has new additions to its selection of Tapas, so be sure to inquire about any specials, and try a little of everything. The staff is knowledgeable about the extensive list of Spanish wines, and you're encouraged to ask questions to find the best option for your palate and pairing with Spanish food. While La Taberna doesn't offer spirits, they do offer a robust selection of vermouth-based cocktails. Seating consists of pub tables and bar seats, making it an option for those who prefer a casual dining experience.
7. Cole's Chop House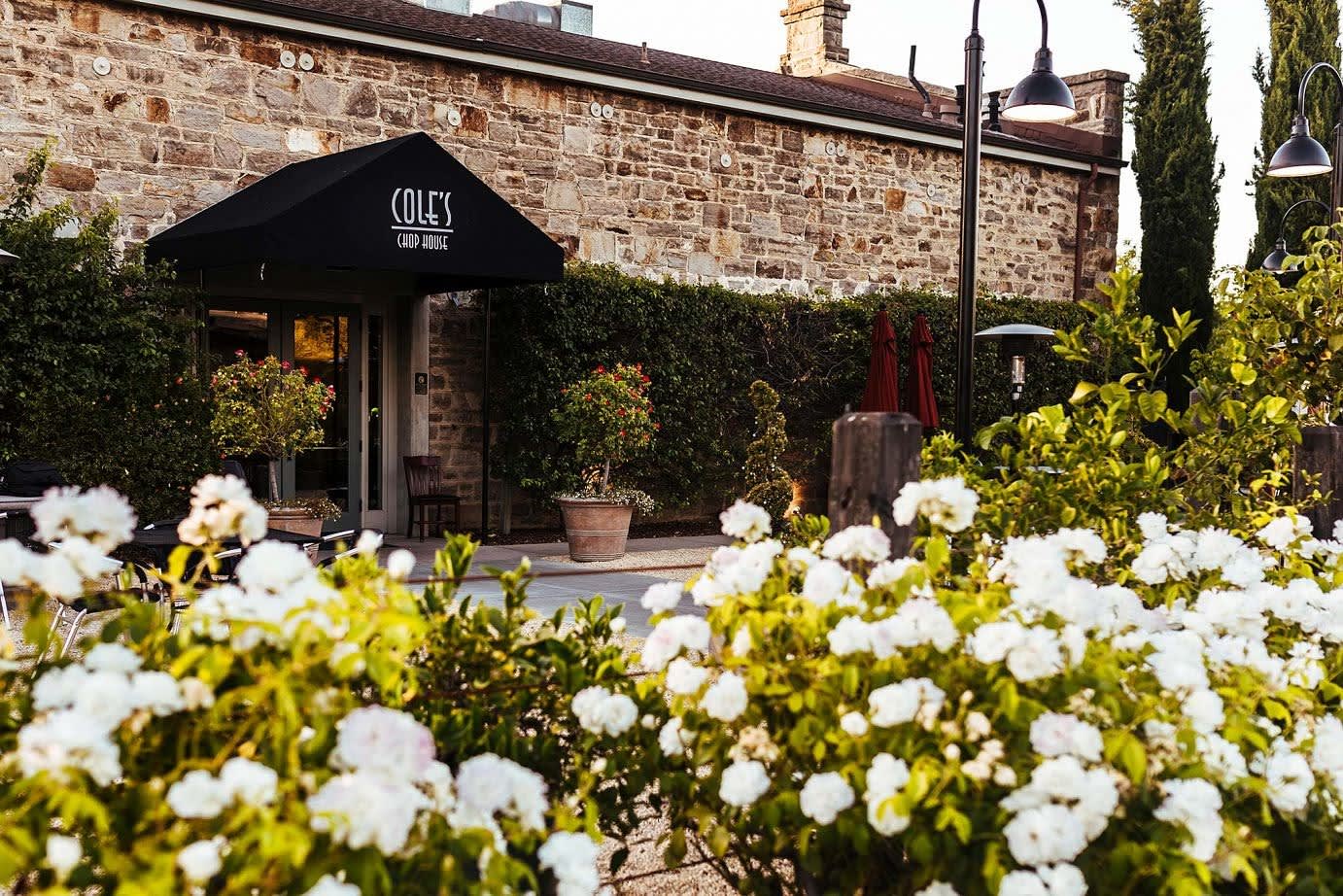 Cole's Chop House offers an illustrious culinary experience in downtown Napa, in the historic Williams-Kyser Building. This steakhouse has been an integral part of Napa's downtown restaurant scene for the past 20 years, and if you mention steaks to any local, Cole's Chop House is likely to be their first recommendation. The menu features 21-day dry-aged prime steaks, Certified Angus Beef, New Zealand lamb, and fresh seafood. Of course, it wouldn't be a Napa restaurant without an impressive wine list, highlighting Napa Valley Cabernet Sauvignon from the area's finest producers. Guests will be awed by the beautiful Honduran mahogany bar, providing the perfect setting to sip a pre-dinner martini.
8. TORC
Experience the very best of farm-to-table dining at TORC. Unlike other luxury Napa Valley restaurants that can feel formal or stuffy, TORC is passionate about offering a sophisticated, yet relaxed evening that doesn't break the bank. The menu boasts seasonal dishes, made with ingredients sourced from local farms in Northern California. Be sure to check out the happy hour, daily from 4:00 PM to 6:00 PM.
Looking at homes for sale in Napa Valley?
If you're ready to explore Napa Valley's beautiful selection of luxury real estate, contact Coldwell Banker Brokers of the Valley today. Whether you're looking for a vacation home or a forever home, Coldwell Banker Brokers of the Valley will walk you through every step of the process with exceptional customer service. With years of experience in the industry and deep knowledge of Napa and its neighborhoods, their team can help you find a house that truly feels like home.