Napa Valley has earned its reputation for world-class wines, wineries, and climate. Visitors from around the world travel to California to taste the grapes and tour Napa's many beautiful vineyards. The valley is famous for its signature grape, Cabernet Sauvignon, which makes up 40% of the region's annual wine grapes by volume, and 60% by value.
According to Visit Napa Valley, there are more than 375 wineries currently open for tastings, with 90 urban tasting rooms in the various towns of Napa Valley. And there's no better way to get in touch with Napa wines than to enjoy a tour of the vineyards themselves.
1. William Hill Estate Winery
With roots firmly anchored in Napa Valley, William Hill Estate Winery is most famous for their Chardonnay and Bordeaux varietal wines that hail from the largely undiscovered corners of California's most celebrated wine regions. Located near the Silverado Trail, this luxurious winery is spread over an expansive 140 acres. Stop by for a tasting, where you can choose from three distinct options. Keep in mind that tastings are made by appointment only and must be reserved 48 hours in advance. You can also participate in an Overlook Tasting, which consists of a flight of four wines on the winery's beautiful terrace. In this seated, outdoor tasting, the host will take you through some of William Hill's finest wines. Additionally, guests have the option of taking a walking tour, where you can enjoy a unique and educational angle on the region's grapes.
2. Sequoia Grove Winery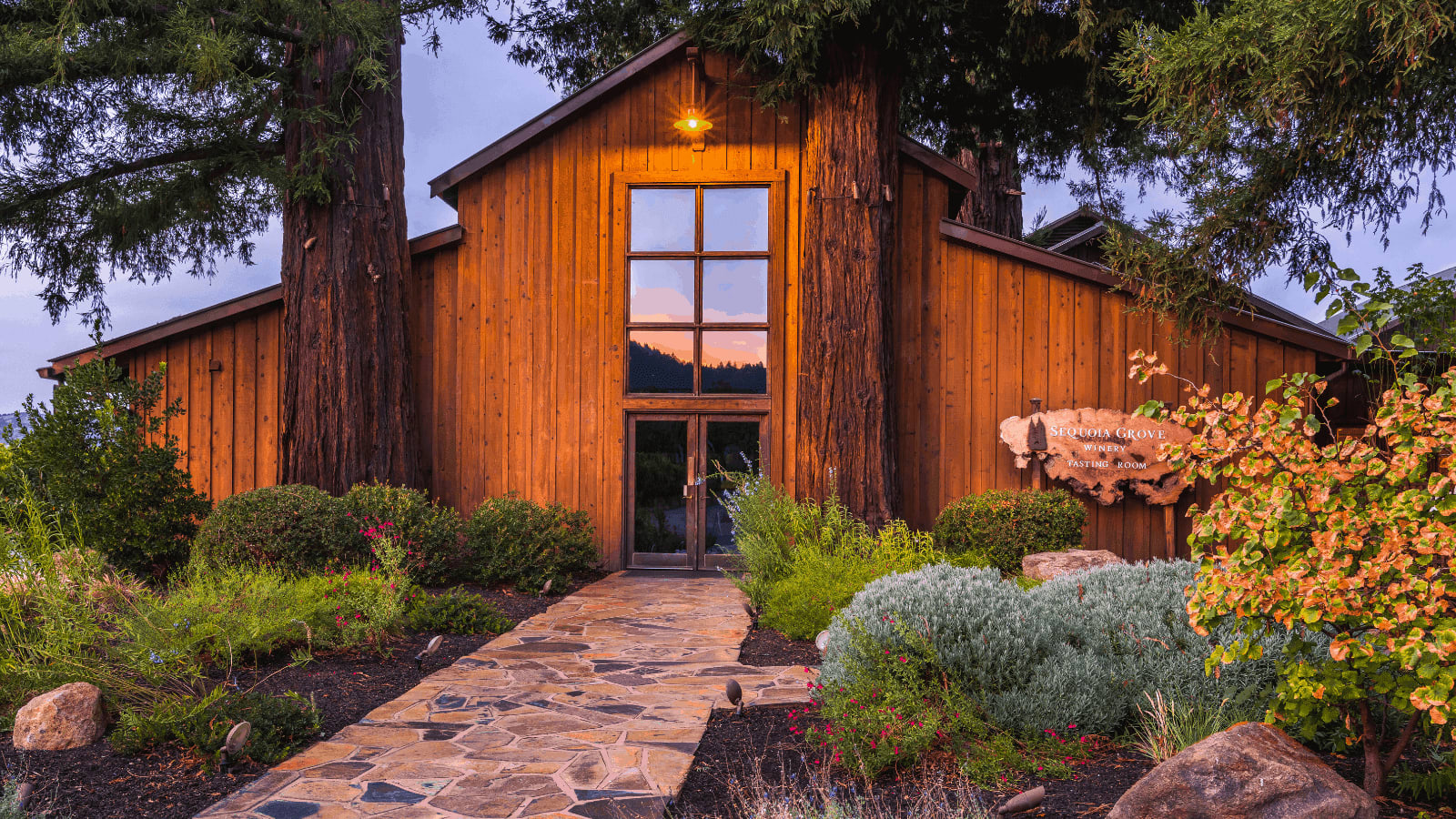 Credit: sthelena.com
Founded in 1979, Sequoia Grove Winery is located in a 110-year-old barn nestled under a grove of enormous Sequoia trees. This rustic winery has garnered a reputation for its Napa Valley wines and single-vineyard Cabernet Sauvignon. In 2018, Sequoia Grove Winery expanded its business with new state-of-the-art winemaking and hospitality facilities. In addition to high-quality products, this winery is known for its welcoming and hospitable atmosphere. Whether you're interested in a tour or a tasting, you can find both at Sequoia Grove.
3. Mumm Napa
Visitors can experience an authentic French winery at Mumm Napa. Although established in California in the 1970s, the roots of Mumm Napa can be traced back to GH Mumm, the leading international champagne brand in France. Since its inception, Mumm Napa has followed traditional winemaking techniques of its French heritage to create the finest, hand-crafted sparkling beverages. In 2012, Mumm became the first California sparkling winery to receive 94 points from Wine Spectator, awarded to 94 DVX. Experience what this acclaimed winery is about by embarking on a winery tour. Tours take place daily at 11:00 a.m., 1:00 p.m., and 3:00 p.m. The tour lasts approximately an hour and gives an up-close-and-personal look at the process of making sparkling wine. Guests have the opportunity to visit the demonstration vineyard, tour the winery, and finish in the Fine Art Photography Galleries. This walking tour begins at the winery entrance.
4. Staglin Family Vineyard
Founded in 1985, the Staglin Family Vineyard is a family-owned and operated business that takes pride in the tradition of family winemaking and ingenuity. The Staglin Family Vineyard is a certified organic vineyard that's spread over 61 acres. It's home to a 24,000 square-foot underground production facility that's uniquely customized to enhance the specific characteristics of the vineyard's grapes.
Located under a steep hillside overlooking the vines, the winery's underground construction minimizes its impact on the local ecosystem. This ethos expands to the old oak trees on the hillside, which remain unharmed by the caves deep beneath them. Staglin Family Vineyard specializes in producing site-driven wines from their Rutherford estate, including Cabernet Sauvignon, Chardonnay, Sangiovese, and a Bordeaux-style blend. You can learn more about the fascinating history of the winery and the winemaking process by embarking on a private winery tour and tasting experience. During this tour, guests have the opportunity to visit the historical homestead and the Steckter house, as well as a short walk through the vineyards and underground production facility. Throughout the tour, they will receive in-depth knowledge about the vineyards, property, and organic farming practices, all while enjoying the winery's award-winning Chardonnays.
5. Beaulieu Vineyard
As one of the oldest producers in the valley, Beaulieu Vineyard is an experience you don't want to miss. Beaulieu Vineyard is located near Rutherford and was established in 1900 by Georges de Latour and his wife, Fernande. For more than 100 years, this famous winery has been setting the benchmark for rich, classic Napa Valley wines. Food & Wine Magazine deemed Beaulieu Vineyard as "one of the best Napa Valley wineries to visit." They have a meticulous winemaking process that reveals the distinctive varietal personality of the grapes. Try the Georges de la Tour and Library Tasting, where you can savor the iconic Georges de Latour Private Reserve Cabernet Sauvignon. The five different vintages served span multiple decades, including current and barrel samplings.
6. Castello di Amorosa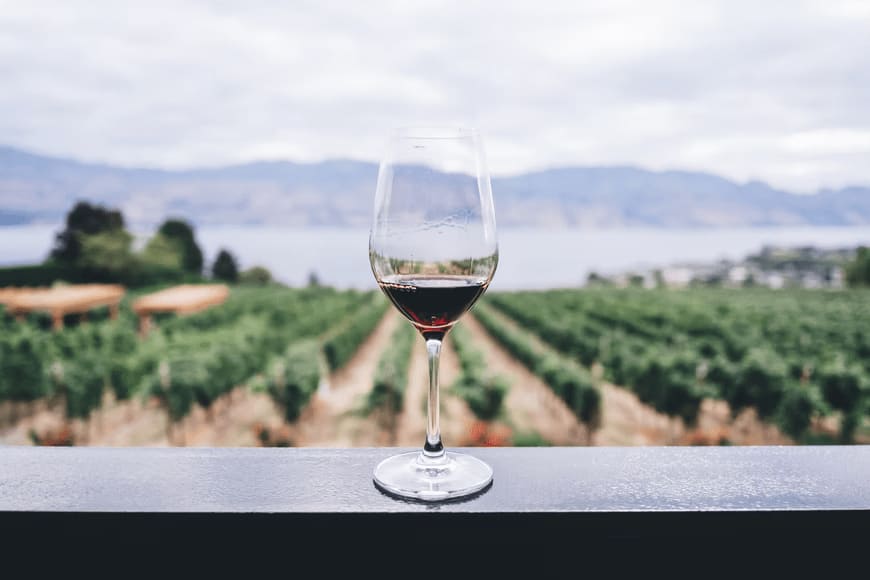 It's not every day that you get to wine and dine in a 13th-century Tuscan-inspired castle. But that's exactly what you can look forward to when you visit Castello di Amorosa, located in the heart of Napa. The castle took owner Dario Sattui 15 years to build using Medieval methods and repurposed bricks from the now-defunct Hapsburg palaces.
Explore the castle during one of its many tours. These tours range in price and length, allowing you to find an option that best fits your Napa adventure. The Diamond Mountain Estate Tour and Reserve Wine Tasting is an adults-only experience that offers a selection of six reserve wines. The knowledgeable wine educator will guide you through the castle's production area, underground cellars, armory, and the spectacular Grand Barrel Room. Additional tours include the Cheese & Charcuterie Wine Pairing Tour or the Antipasti & Wine Pairing Tour.
7. V. Sattui Winery
If you want to further immerse yourself in the world of wine-making, then make plans to stop by V. Sattui Winery. Located in the town of St. Helena, this winery has been a part of the Napa Valley scene since 1885. It was started by Vittorio Sattui, who emigrated from Genoa, Italy. Today, they craft one of the largest selections of award-winning, small-batch, small-lot wines to suit a wide range of tastes. The wine is made using sustainable, organic vineyard practices, with each grape harvested at its peak of flavor. Time-honored techniques, combined with technologically advanced winemaking equipment, results in a distinct and unbeatable Napa wine. V. Sattui Winery offers a variety of tours and tastings. Consider participating in the Estate Tour and Tasting, which introduces you to the basics of winemaking and wine appreciation.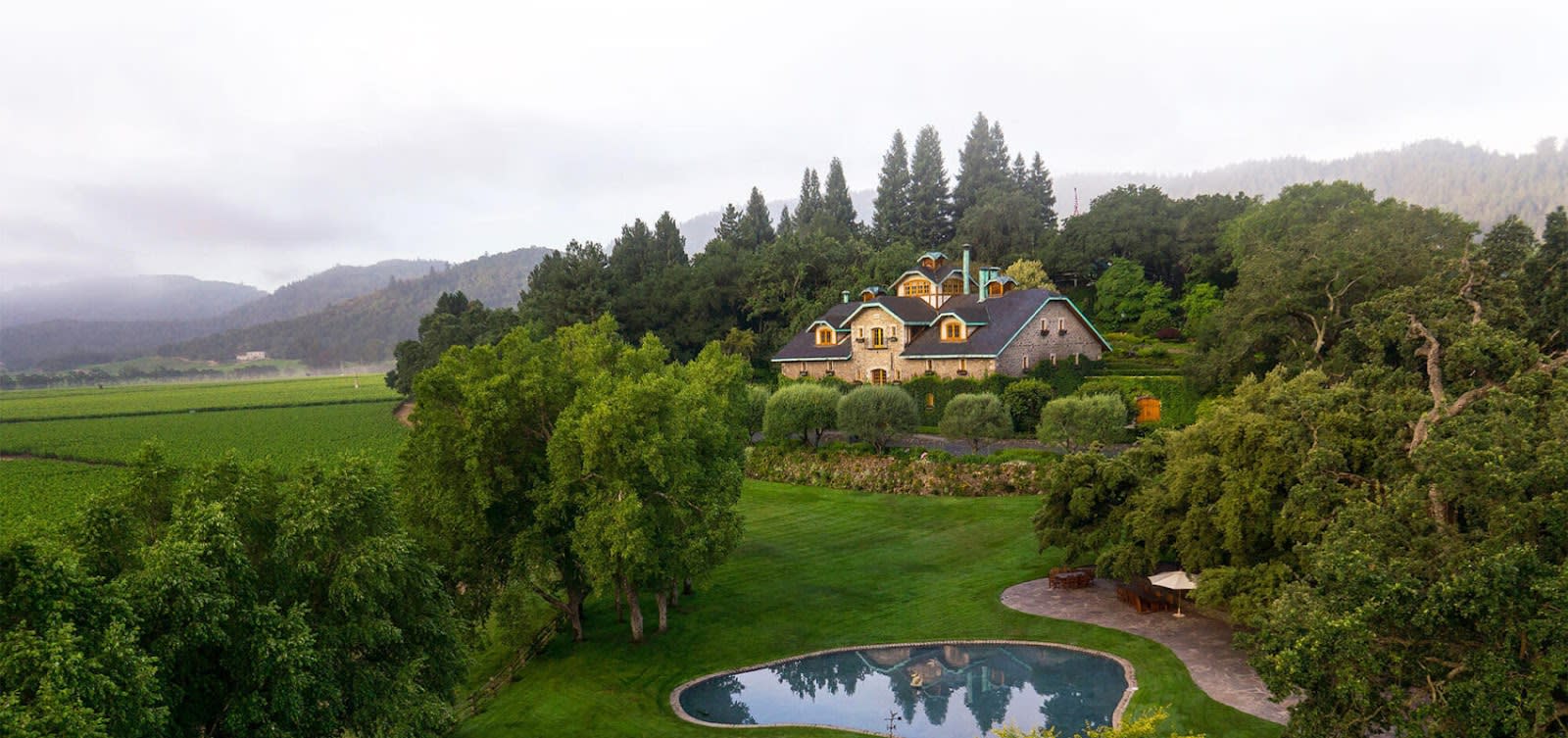 Credit: farniente.com
8. Far Niente Winery
Also established in 1885, history buffs will enjoy a visit to Far Niente Winery. This winery prospered until the start of prohibition when it was forced to shutter its operations. It was then reopened in 1982 and has since been turning out a world-famous Cabernet Sauvignon. Far Niente comes from an Italian phrase that commonly means "without a care". With picturesque gardens and imposing wine caves, it's hard to imagine a more serene or picturesque Napa vineyard. Experience a 90-minute Tour and Tasting, which will take you through the historic three-level winery and wine caves.
Shopping for Napa Valley homes for sale?
If you're ready to explore Napa Valley real estate, contact Coldwell Banker Brokers of the Valley today. Whether you're looking for a seasonal retreat or a forever home, the talented team at Coldwell Banker Brokers of the Valley can walk you through the real estate process from start to finish, and help you find a Napa home that's perfect for you.