With home prices high and square footage at a premium, people looking to buy Napa Valley real estate have their eyes on properties that have been renovated to add more living space to increase functionality and enjoyment. Renovations can run the gamut from major projects like totally redoing a kitchen or bathroom, to mid-range projects to change out specific elements such as new kitchen countertops in the kitchen to replace a dated bathroom vanity. Buyers are also looking beyond traditional renovations, as newcomers who are shopping for Napa Valley houses for sale to get out of crowded big cities want a home office so they can work remotely.
Popular renovations aren't limited to the interior of Napa Valley CA luxury homes. Buyers are looking for more spaces like a deck or patio to enjoy the beautiful weather, particularly during the spring and summer seasons. An ultimate upgrade is a full outdoor kitchen to provide endless opportunities for family get-togethers and entertaining friends.
Owners who are planning to sell Napa Valley luxury real estate in the next few years should plan and budget for renovations designed to appeal to buyers and increase the value of their homes. Sellers should keep in mind buyers prefer houses that have already been updated or renovated so that they don't have to go through the expense and the hassle. They are already paying a premium for the property, and might not have the available funds to renovate or upgrade homes in this remarkable region north of San Francisco.
Here is a look at some home renovations wine country buyers love.
Kitchens
There's a saying in real estate that "kitchens sell houses," because many homebuyers head straight to this room when touring Napa Valley houses for sale. They know they're going to be spending a considerable amount of time in the kitchen over the years and it will function as a family gathering place. A bright, cheery kitchen full of smart appliances is a strong selling point and will have a considerable impact on a buyer's decision to submit an offer.
One desirable renovation is a breakfast nook or banquette. Buyers who have families love breakfast nooks where everyone can gather in the morning and at other times to share informal meals. The most attractive breakfast nooks include a rustic or antique farmhouse table which evokes the cozy atmosphere of an earlier time. Another valuable renovation is the installation of large windows to let in natural light. Additionally, buyers often appreciate a kitchen island with an overhang on one side to make room for stools, cultivating an area family can either sit and chat or enjoy meals in a low-key setting.
One more kitchen renovation which attracts buyers of Napa Valley property for sale is updated lighting which makes the room look bright and airy. Lighting options include recessed lighting or a large light fixture. One impressive upgrade that will enhance the kitchen or any other room is new ceiling supports that can be painted or stained to make them appear like tastefully weathered beams.
Bathrooms
Buyers of houses for sale in Napa Valley CA are looking for bathrooms that have been renovated or updated with spa-like features. Some buyers love a freestanding bathtub for relaxing soaks accompanied by a glass of red wine. These tubs can sit flush to the ground while others are the old-fashioned clawfoot tubs that fit in with the charm of living in wine country.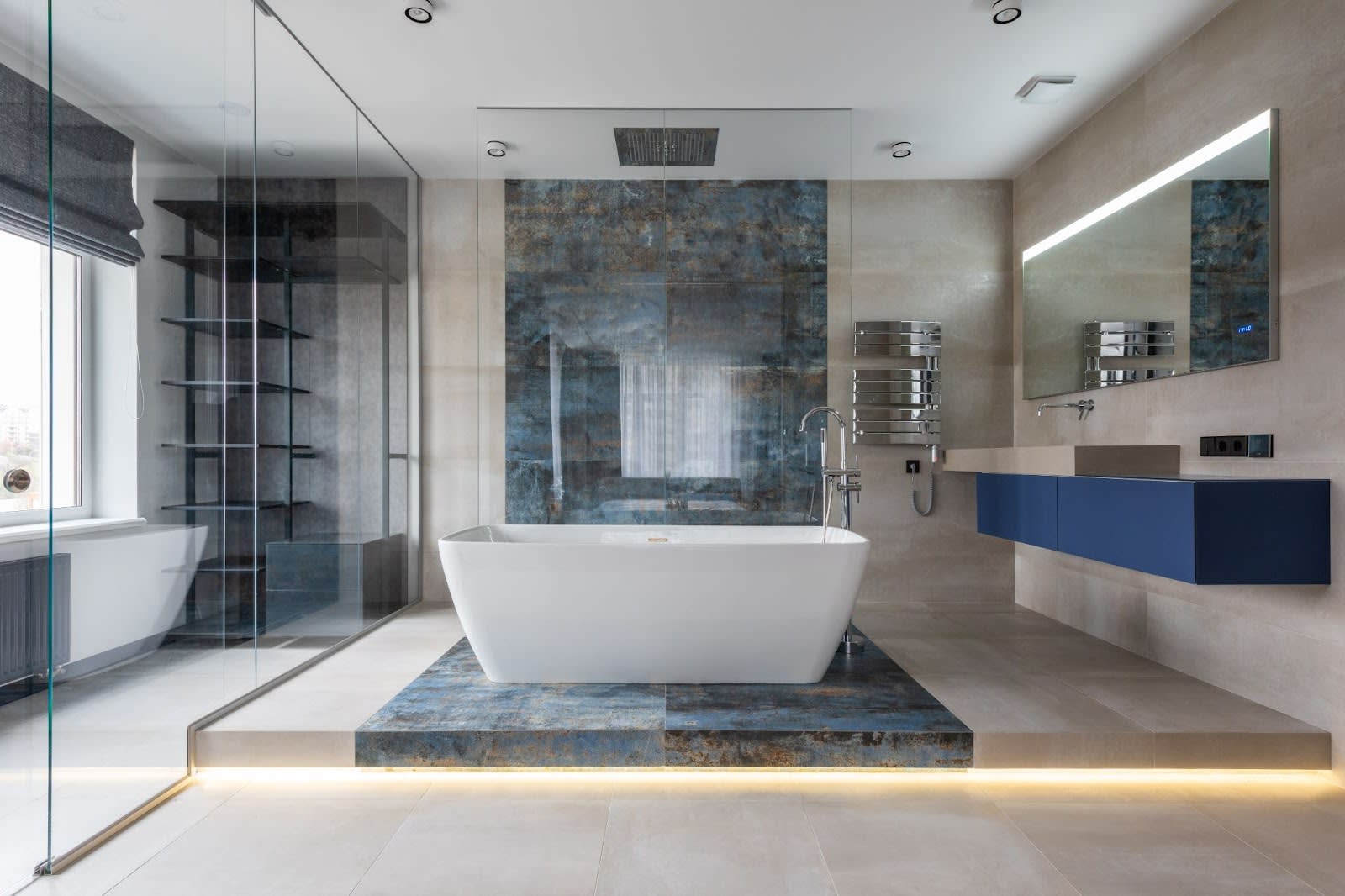 Bathrooms large enough will also have spacious, modern showers complete with exciting updates like seating, multi-function showerheads, steam features, and special lighting. Going hand-in-hand with a freestanding tub or modern shower is a heated floor, an indulgent amenity that makes the bathroom so much more comfortable on cool mornings.
Home office
Many buyers of Napa Valley CA real estate are leaving crowded cities for a slower-paced lifestyle where they can work from home while being surrounded by the natural beauty of wine country. With uncertainty lingering due to the pandemic, highly paid tech workers who have left San Francisco or Silicon Valley want a dedicated room for a home office where they can work either full-time or for a few days a week. A guest bedroom or any unused space will be perfect for a home office, as long as there is room for a desk, file cabinet, and shelving, complete with adequate lighting.
Outdoor spaces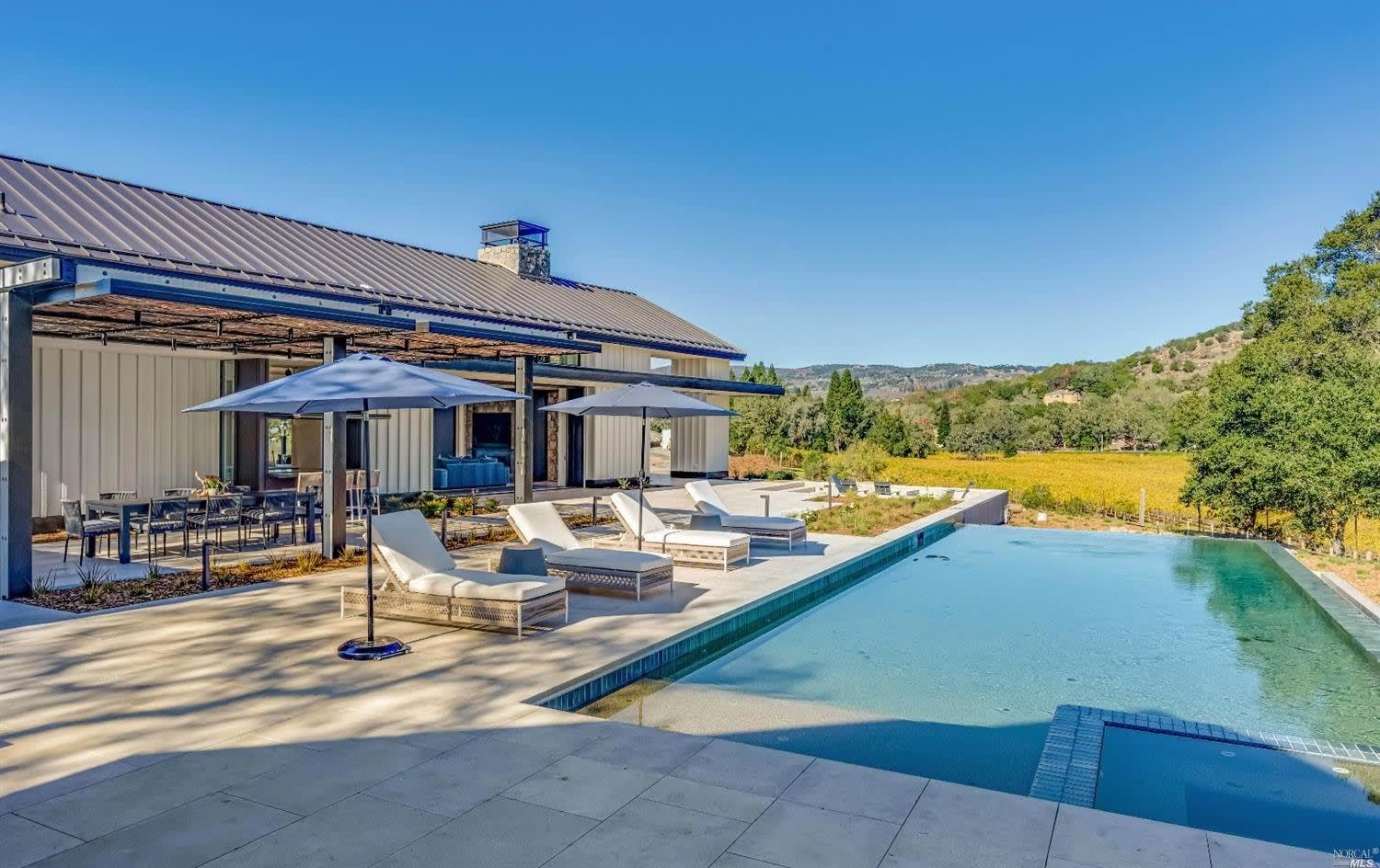 People who buy Napa Valley CA luxury homes are seeking a gorgeous piece of property upgraded with outdoor living spaces. These areas have become desirable during the pandemic as buyers look for places where they can safely enjoy the outdoors. These upgrades can include a patio or deck for dining, entertaining, and relaxing. Another must-have installation is a full outdoor kitchen which will give owners everything they need to host dinner parties or family barbecues on pleasant summer nights.
Other outdoor renovations buyers are looking to elevate their enjoyment of their private outdoor spaces include pergolas to add shade and a hot tub, either in-ground or above ground. Fully landscaped backyards are also in demand with manicured lawns, trees, bushes, and flowering beds which turn the backyard into a stunning oasis.
For more information on home renovations California wine country buyers love or about houses for sale in Napa Valley CA, please don't hesitate to reach out to Coldwell Banker Brokers of the Valley for expert guidance.